Newt Gingrich Denies Lobbying for Drug Makers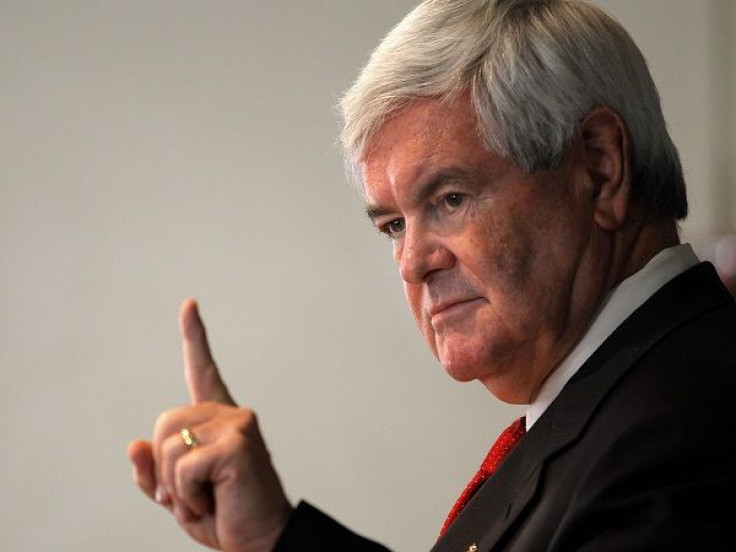 Republican Presidential candidate Newt Gingrich on Monday denied accusations that he was lobbying Congressmen to vote for a Medicare drug subsidy while he was a paid consultant for pharmaceutical companies.
Speaking at Bill Bennett's radio program Monday, Gingrich was asked: "The prescription drug benefit...were you lobbying for that, lobbying your colleagues about that?"
"No," replied Gingrich. "I was publicly advocating it." Gingrich went on to say that he still supports the prescription drug bill.
The denial comes amid as polls show Gingrich has his highest levels of popularity levels among Republicans considering presidential candidates. According to a Gallup/USA Today poll released Monday, 19 percent of Republicans said they would vote for Gingrich while 20 percent would give Mitt Romney their vote among Republican candidates for the Presidential Elections in 2012.
The issue was brought to light by political columnist Timothy Carney, who claimed Sunday in a blog post that Gingrich worked hard to persuade Republican Congressmen to support a bill expanding Medicare to include prescription drug subsidies.
At the time, the former Speaker of the House was also being paid by Astra-Zeneca and Pfizer as a consultant.
"Newt Gingrich moved votes on the prescription-drug bill," Carney writes, quoting an anonymous conservative staffer. "That's for sure."
Last week on Fox News, Gingrich denied the claim saying "I do no lobbying of any kind. I never have," and "I have never done lobbying of any kind."
Published by Medicaldaily.com