NFL Concussion Lawsuit Settled; $765M Will Go To Former Players For Injury-Related Compensation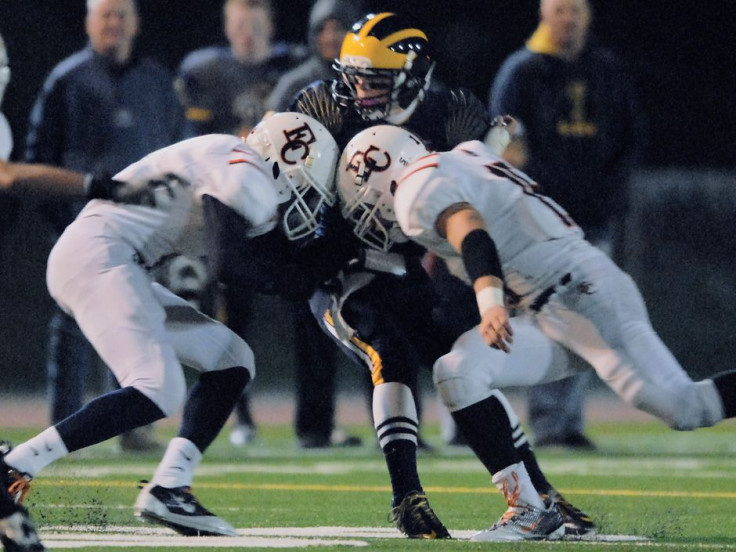 The National Football League (NFL) may settle lawsuits with more than 4,500 former players asserting the league's liability for concussions incurred during their sports careers.
Following months of arbitration between the two sides, Senior U.S. District Judge Anita Brody, in Philadelphia, announced Thursday that a proposed settlement of $765 million would include funding for medical exams, injury compensation, and medical research. Among plaintiffs were at least 10 members of the Pro Football Hall of Fame and the family of the late linebacker Junior Seau, who committed suicide last year.
More than one-third of the NFL's 12,000 former players have joined concussion-related litigation since 2011, including a few hundred who played during a gap between labor contracts, making their cases likely to win. The former footballers assert that the league hid the risks of concussive injury from players for decades, while making billions. However, the proposed settlement protects the NFL from disclosure of the workings of their Mild Traumatic Brain Injury Committee or how much league officials knew of the risk and prevalence of concussive injuries to players.
The NFL had asked Brody to dismiss the lawsuits to be sent to arbitration under terms of the players' contracts, placing liability for safety on the teams within the league. In turn, the former players said the NFL had concealed knowledge about the risks of brain injury in football. Former NFL player Ray Easterling filed the first concussion lawsuit in Philadelphia two years ago, but, like Seau, has since committed suicide.
Brody must still approve the arbitration settlement at a later date. On Thursday, all 32 NFL teams were preparing to play their final preseason game of the 2013-2014 season.
Published by Medicaldaily.com