No More Junk Food in Hospitals, Mayor Bloomberg Says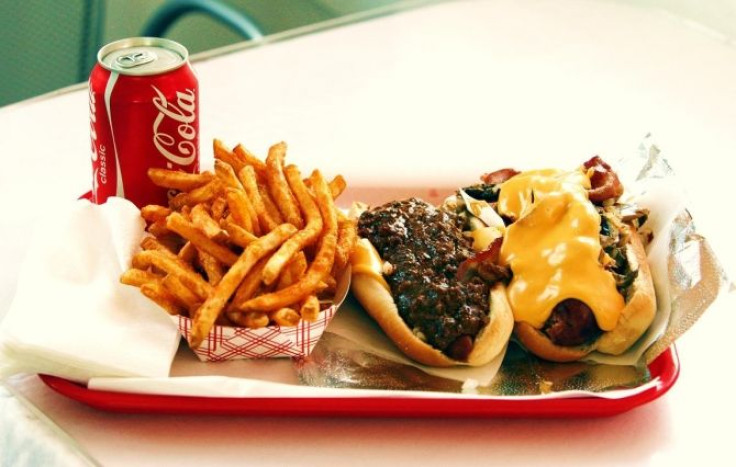 Only a few weeks following the ban of supersized sodas and New York City Mayor Michael Bloomberg is now targetting victim hospital cafeterias.
Mayor Bloomberg's latest campaign, Healthy Hospital Food Initiative, aims to create healthier food environment in New York City hospitals, both public and private. Hospitals can participate by adopting the New York City Food Standards, a criteria that ensures employees, visitors and patients have access to healthier food. The initiative will impact more than 100,000 hospital employees and millions of patients yearly.
The New York City Food Standards initiative goes as following:
Cafeterias:
Will increase availability of fresh fruit, vegetables and whole grains
Promote healthier value meals
Decrease the availability of high calories
Eliminate fried foods
Beverage Vending Machines:
Reduce the amount of high calories beverages
Ensure machines are conveying healthy messages
Food Vending Machines:
Will include nutrition requirements for calories maturated fat, sodium, sugar, fiber and other nutrients
Portion size by making requirements per package, rather than per than serving
Patients Meals:
Will provide nutrition requirements for individual foods purchased such as sodium limits for bread and cereal, as well as meals served such as two fruits or vegetable servings at lunch and dinner
Thus far, several hospitals have voluntarily elected to introduce healthier food choices to replace high-calories processed foods available in vending machines, cafeteria and patients meals. "Hospitals should set the standard for promoting healthy behaviors and with this initiative in New York City, they are doing just that," Health Commissioner Thomas Farley said in a release.
Mayor Bloomberg said, "If there's any place that should not allow smoking or try to make you eat healthy, you would think it'd be the hospitals. We're doing what we should do and you'll see, I think, most of the private hospitals go along with it."
Participating Hospitals
Bellevue Hospital Center
Bronx-Lebanon Hospital Center Health Care System
Coler-Goldwater Specialty Hospital and Nursing Facility
Coney Island Hospital
Dr. Susan Smith McKinney Nursing and Rehabilitation Center
Elmhurst Hospital Center
Gouverneur Health Nursing Home
Harlem Hospital Center
Hospital for Joint Diseases, NYU Langone Medical Center
Jacobi Medical Center
Kings County Hospital Center
Lincoln Medical And Mental Health Center
Maimonides Medical Center
Memorial Sloan-Kettering Cancer Center
Metropolitan Hospital Center
Montefiore Medical Center -- Children's Hospital at Montefiore
Montefiore Medical Center -- Jack D. Weiler Hospital
Montefiore Medical Center -- Moses Hospital
Montefiore Medical Center -- Wakefield Hospital
New York-Presbyterian Hospital/Columbia University Medical Center
New York-Presbyterian Hospital/Weill Cornell Medical Center
New York-Presbyterian/Morgan Stanley Children's Hospital
New York-Presbyterian/The Allen Hospital
North Central Bronx Hospital
Queens Hospital Center
Rusk Institute of Rehabilitation Medicine, NYU Langone Medical Center
Sea View Hospital Rehabilitation Center & Home
St. Barnabas Hospital
The Mount Sinai Hospital
Tisch Hospital, NYU Langone Medical Center
Woodhull Medical and Mental Health Center
Wyckoff Heights Medical Center
Published by Medicaldaily.com