North Korea Will Suspend Nuclear Activities & Allow UN Inspections for Food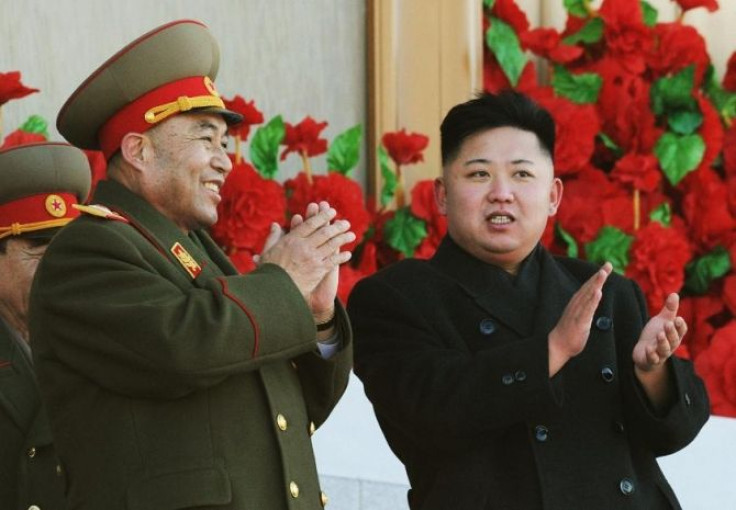 North Korea has agreed to a temporary suspension on the country's uranium enrichment, nuclear tests, and long-range missile launches at its Yongbyon nuclear complex, the U.S. and North Korean officials said on Wednesday.
North Korean officials had also agreed to allow United Nations inspectors to monitor its reactor in Yongbyon to verify the moratorium has been enforced, according to the U.S. State Department announcement.
North Korea, formally known as Democratic People's Republic of Korea, has been testing missiles, conducting nuclear tests and uranium enrichment activities since 2006 in addition to its existing plutonium –based program.
The agreement, announced simultaneously by the U.S. State Department and Korean Central News Agency, the country's official news agency, comes after talks between the U.S. and North Korea in Beijing last week.
"Today's announcement represents a modest first step in the right direction. We, of course, will be watching closely and judging North Korea's new leaders by their actions," Secretary of State Hillary Clinton said Wednesday before the House Appropriations Committee, according to CNN.
In exchange for North Korea's halt in nuclear activities, the U.S. has agreed to provide Pyongyang with 240,000 metric tons of food assistance, State Department spokeswoman Victoria Nuland said in a statement.
"The DPRK (Democratic People's Republic of Korea) has also agreed to the return of International Atomic Energy Agency inspectors to verify and monitor the moratorium on uranium enrichment activities at Yongbyon and confirm the disablement of the 5-MW reactor and associated facilities," Nuland said.
North Korea's national news agency also published comments from a North Korea's Ministry of Foreign Affairs spokesman indicating that the latest negotiation was to improve relations between the two countries.
"The U.S. reaffirmed that it no longer has hostile intent toward the DPRK and that it is prepared to take steps to improve the bilateral relations in the spirit of mutual respect for sovereignty and equality," the spokesman said, according to KCNA reports.
"The U.S. also agreed to take steps to increase people-to-people exchanges, including in the areas of culture, education, and sports," the Foreign Affairs Ministry spokesman added.
In the past Pyongyang had also agreed on curbing its nuclear activities in exchange for economic and diplomatic incentives in September 2005, but the negotiation broke in 2006 and in 2009 when the country revealed that it had been conducting an uranium enrichment program as well as its already known plutonium program.
Wednesday's breakthrough announcement was the first compromise between the two countries since Kim's death in December from a heart attack.
"The United States still has profound concerns but on the occasion of Kim Jong Il's death I said it is our hope that the new leadership will choose to guide their nation on to path of peace by living up it to its obligations," Clinton said.
The Secretary of State said that the U.S. will judge North Korea's new regime, now led by Kim Jong Un, Kim's youngest son, by its actions.
Published by Medicaldaily.com