Novartis Launches First U.S. 'Biosimilar' Drug At 15 Percent Discount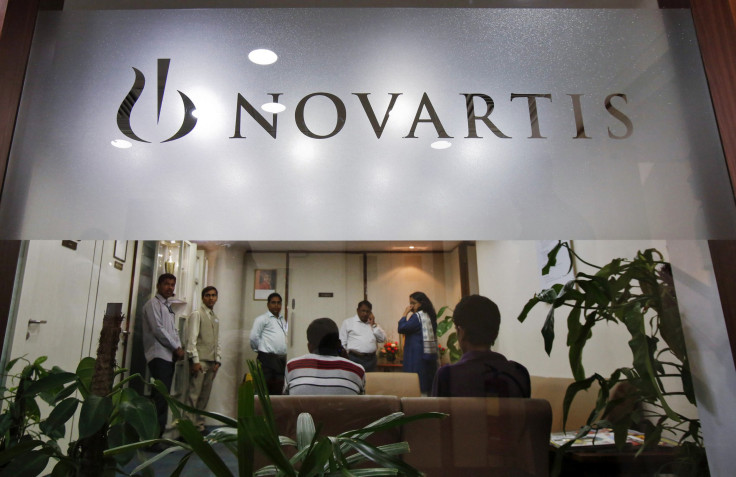 LONDON/ZURICH (Reuters) - Novartis kicked off a new era in U.S. medicine on Thursday with the launch of the first "biosimilar" copy of a biotechnology drug approved in the United States, at a discount of 15 percent to the original.
The Swiss drugmaker's generics unit Sandoz said Zarxio, its form of Amgen's white blood cell-boosting product Neupogen, would increase access to an important treatment by offering a "high-quality, more affordable version".
U.S. biotech group Amgen had tried to stop the sale of Zarxio, also known as filgrastim-sndz, but the Washington-based appeals court rejected its attempt to block the launch.
The potential for copycats to take business from original biotech drug brands is increasingly grabbing investors' attention, although uncertainties remain as to how quickly so-called biosimilars will win business.
Biosimilars have been on the market in Europe since 2006. However, the U.S. regulatory pathway for biosimilars, which are made in living cells and can never be exact replicas of originals, was only established by a healthcare reform in 2010.
Amgen said it intended to compete effectively with the new product and would base promotion on its 24 years of clinical experience with Neupogen. "All biologics, including biosimilars, are highly complex molecules and each manufacturer's product will be distinct," the U.S. drugmaker said in a statement.
The arrival of biosimilars threatens companies heavily reliant on biotech drugs, such as Amgen, AbbVie and Roche, and Citigroup analysts have predicted a transfer of at least $110 billion of value from innovator companies to copycat producers in the next decade.
As a result, investors have been watching the Zarxio case closely, since it could determine the way in which a wave of other lower-cost biosimilars are received by regulators, courts and healthcare providers.
ANTIBODY DRUGS NEXT
Novartis said the U.S. wholesale list price for a 300 microgram syringe of Zarxio was $275.66, with the 480 mcg version costing $438.98. Neupogen costs $324.30 and $516.45 for the same syringe formulations, according to Amgen.
The 15 percent discount is the same price gap set when Zarxio was launched in Europe in 2009, although the discount in Europe has since widened to an average of around 20 to 30 percent.
Insurers hope biosimilars will eventually cost the public 40 percent to 50 percent less than the original brands.
Neupogen is a $1.2 billion-a-year medicine for Amgen that boosts white blood cell counts to fight infections in cancer patients. The majority of its sales are generated in the United States.
An even bigger prize lies in the development of copies of multibillion-dollar antibody drugs for the treatment of diseases like cancer and rheumatoid arthritis, where Sandoz and rivals are also working to bring products to market.
Express Scripts, the largest manager of drug benefit plans for U.S. employers and insurers, has estimated the United States could save $250 billion between 2014 and 2024 if 11 of the likeliest biosimilars reach the market.
(Additional reporting by Bill Berkrot in New York; editing by David Holmes and Jason Neely)
Published by Medicaldaily.com