Number Of Women Over 50 Giving Birth Has Doubled Over The Last 5 Years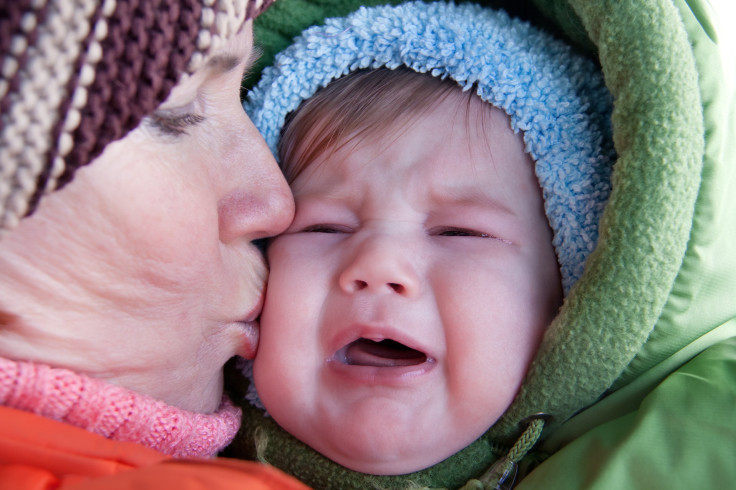 As the birth rate climbs among women over 50, some fertility specialists say society should stop discouraging quinquagenarians from pursuing pregnancy using advanced reproductive technologies.
The American Society for Reproductive Medicine on Monday reversed its longstanding position to recommend that healthy women 50 to 55 years of age be permitted to receive donated eggs and embryos. "[We] believe that achieving a pregnancy through egg donation after age 50 is not such a significant departure from other currently accepted fertility treatments as to be considered ethically inappropriate in postmenopausal women," the group said this month.
The group further noted that many older women in the United States already raise children, as grandparents. "There is, therefore, no reason to assume that society will be harmed by allowing older individuals to procreate, or that older women and their partners lack the physical and psychological stamina for raising children."
To deny older women the chance to reproduce — in this technological age — is also sexist, given the natural ability of men to experience fatherhood late into life, they added.
Indeed, the once hypothetical issue is gaining more attention as the birth rate among women of "advanced maternal age" has doubled in the United Kingdom with rates rising in the U.S. and other Western countries. Today, nearly 40 percent of all American babies are born to women ages 30 and older, as the average age of first birth climbs to 25. While fewer women in their 20s and 30s give birth, the birth rate among women ages 40 to 44 rose more than six percent between 2007 and 2010, according to the Centers for Disease Control and Prevention.
Yet most dramatically, the birth rate among women over age 50 began to rise in the 1990s with continuing advancements in reproductive technology. By the end of the decade, 539 American children had been born to mothers over the age of 50, including 194 infants to women over the age of 55.
Likewise, the U.K.'s health ministry says women over age 50 gave birth to 69 children since 2008, a rate more than doubled since 2000.
"We know that more older women are giving birth now than 20 years ago and research shows that older women have a higher risk of developing complications during pregnancy and may need more support," a ministry spokesman told The Daily Telegraph. "That is why we have invested in over 1,500 more midwives since 2010 with another 5,000 in training. This will ensure that every mother has a named midwife who is responsible for personalised care."
Published by Medicaldaily.com