Obama Apology: President Says 'I'm Sorry' To Americans Forced To Change Insurance Under Affordable Care Act [VIDEO]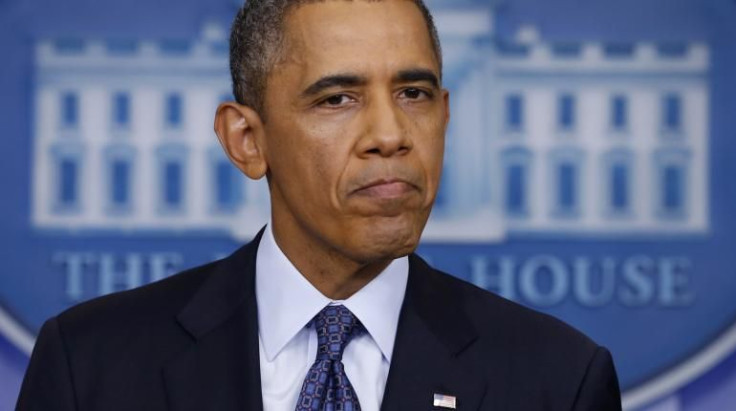 Pres. Barack Obama apologized Thursday to already-insured Americans who will have to change their plans to comply with the Affordable Care Act ("Obamacare") despite several reassurances by himself and his administration that they would not.
"I am sorry that they are finding themselves in this situation based on assurances they got from me," Obama told NBC News. "We've got to work hard to make sure that they know we hear them and we are going to do everything we can to deal with folks who find themselves in a tough position as a consequence of this."
Over the summer, in the months and weeks leading up to open enrollment, Obama and other administration officials repeated, "If you like your health plan, you will be able to keep your health plan." However, about 50 to 75 percent of Americans who already buy their insurance will receive cancellation letters in 2014 because their plans don't meet the standard of the Affordable Care Act. And some of those forced out of their current insurance plan may have to buy pricier new policies.
"Obviously we didn't do a good enough job in terms of how we crafted the law," Obama said Thursday. "And, you know, that's something I regret. That's something we're gonna do everything we can to get fixed ... We're looking at a range of options."
And the millions of Americans who will likely lose insurance are not the administration's only problem. The Obamacare rollout has not experienced the smoothest transition. Most notably, the legislation's widely criticized website debacle has left the millions who were hoping to get insurance through the Affordable Care Act experiencing extreme delays, glitches, and in some cases full on crashes upon visiting HealthCare.gov. Also, despite claims of 4.7 million visitors to the site on its first days, a memo released last week revealed that only six people were able to enroll on the first day.
But it seems the biggest news that came from the President's recent interview was this: he apologized. According to the Washington Post, presidents rarely say "I'm sorry" in public. And based on the Post's analysis, Pres. Obama's continuous apologies are taking a toll on his approval rating, which dipped below 40 percent recently — for the first time in two years.
Overall though, the President still believes that the Affordable Care Act is what's right for the American people as a whole, especially the millions of uninsured across the country.
"The majority of folks will end up being better off, of course," he said. "Keep in mind that most of the folks who . . . got these cancellation letters, they'll be able to get better care at the same cost or cheaper in these new marketplaces."
Watch the interview below:
Visit NBCNews.com for breaking news, world news, and news about the economy
Published by Medicaldaily.com