Obamacare Navigator Groups Awarded $67 M To Enroll The Uninsured In Health Insurance Marketplaces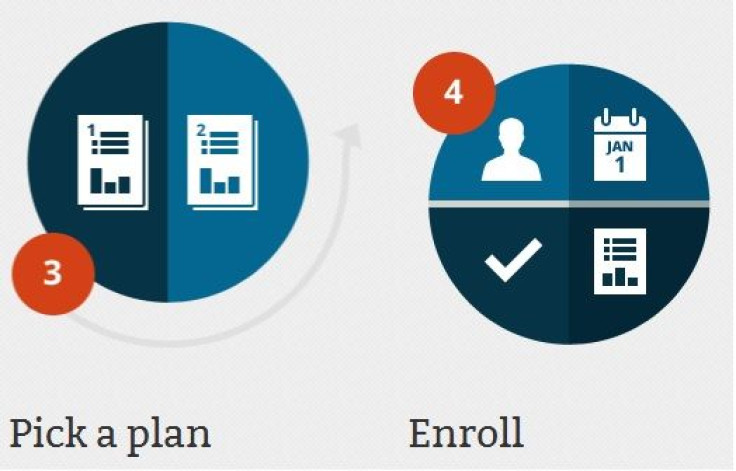 In order to boost awareness of the Health Insurance Marketplaces debuting in less than 45 days and explain options to the uninsured, $67 million in federal grants was awarded to 105 groups that will serve as 'navigators.' the Obama administration announced Thursday. Navigator groups and outreach efforts are essential to the success of the health reforms under Obamacare (i.e., the Affordable Care Act), which rests on the 48 million currently uninsured Americans enrolling for health coverage.
The awards are distributed in states that have elected not to open their own exchanges. In these cases, the federal government will run the exchanges. Generally, governments of these states have shown less support for the health reform act passed in 2010, many opting out of expanding Medicaid coverage within their state and committing less money to public health education outreach.
Take The Health Plan Quiz To Prepare For Obamacare
The so-called "Champions For Coverage" vary, and include large public universities, business groups, community health organizations, and faith-based organizations. Funds will be used by groups to conduct outreach campaigns for potential enrollees as well as to hire and train "navigators," who will help individuals with enrolling through the online health insurance exchanges and familiarize enrollees with federal subsidies available to buy insurance. Navigators must receive a minimum of 20 hours of training and then pass a certification test.
"Navigators will be among the many resources available to help consumers understand their coverage options in the Marketplace," said Secretary of Health and Human Services Kathleen Sebelius, in a press release. "A network of volunteers on the ground in every state — health care providers, business leaders, faith leaders, community groups, advocates, and local elected officials — can help spread the word and encourage their neighbors to get enrolled."
Navigator Groups Target Underserved Populations
States with groups receiving the most funding are Texas and Florida, who will recieve $10.9 million and $7.9 million, respectively. Both states have been identified as crucial to the success of the health reform law because of their high numbers of uninsured residents. Texas has an estimated 6 million residents without health insurance, the highest of any state, and recently rejected federal money for expanding Medicaid to 1.5 million of those uninsured. Metropolitan Tarrant County, Tex. was awarded the largest grant of more than $5.8 million and will work across the state in collaboration with 17 organizations to promote enrollment.
Read More: With States Rejecting Medicaid Expansion, Obamacare's Promise Remains Unfulfilled
The list of the 105 awarded groups shows efforts to reach underserved populations. Groups serving the Latino population, such as the National Hispanic Council on Aging of Florida and Campesinos Sin Fronteras, Inc. of Yuma County, Ariz. are expected to provide linguistically and culturally sound support for uninsured Hispanic Americans.
Tribal Health in Alaska, National Council of Indian Urban Health of Michigan, and other tribal groups across the country will aid in enrolling Native Americans. In rural and mountainous regions in North Carolina and Montana, groups will target the geographically hard-to-reach in their states.
Mental health advocacy groups will help consumers with behavioral health issues, who are high utilizers of medical services. Reaching patients and families in their homes, visiting nurse associations across several states will leverage their existing model to help them understand their newly available benefits under the health reform law.
To find out how to get help enrolling for health insurance in your state, visit Healthcare.gov.
Published by Medicaldaily.com