Obamacare Small Business Exchange Delayed 1 Year: Companies Can't Register Online, But They Can Still Apply Through An Agent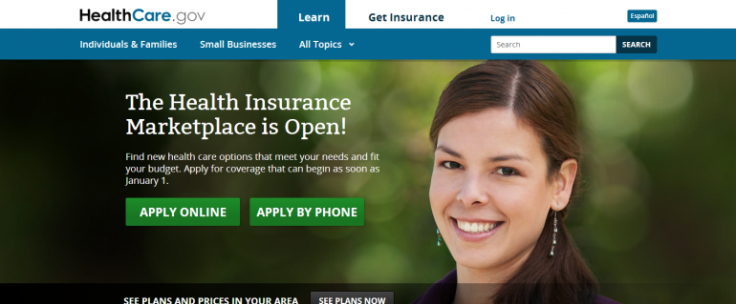 President Barack Obama's Patient Protection and Affordable Care Act has hit another bump in the road after it was announced that small businesses would have to wait another year to sign up for HealthCare.gov. Obamacare's Small Business Health Options Program (SHOP) was originally postponed until November of this year, however, the administration said on Wednesday that the website will be delayed until November 2014.
"We've concluded that we can best serve small employers by continuing this offline process while we concentrate on both creating a smoothly functioning online experience in the SHOP Marketplace, and adding key new features, including an employee choice option and premium aggregation services, by November 2014," a representative from the U.S. Department of Health and Human Services (HHS) said in a statement.
Small businesses with 50 or less employees are not required to a provide health insurance for workers, as opposed to companies with over 50 employees, Reuters reported. Small businesses are also given a one-year enrollment period, compared to six months. Employers of small businesses will be able to browse plan options on HealthCare.gov by Oct. 1, but they are not allowed to purchase a plan until Nov. 15, 2014.
The Obama administration and the HHS made paper applications available to small businesses since Oct. 1, according to Politico. It also provides alternative methods for joining SHOP, such as signing up through an agent, broker, or insurance agency. Enrollment dates for 2015 have been moved from Oct. 15-Dec.7 to Nov. 1-Jan. 15.
"It's disappointing that the online portion of the federal small business marketplace through Healthcare.gov will be delayed and it's important it get up and running as soon as possible," Small Business Majority CEO John Arensmeyer said in a statement. "However, it doesn't change the fact that the marketplace can offer the most competitive combination of price and quality for small businesses purchasing health insurance."
Published by Medicaldaily.com