Occupy Oakland Port Shutdown, Reaction to Vandalism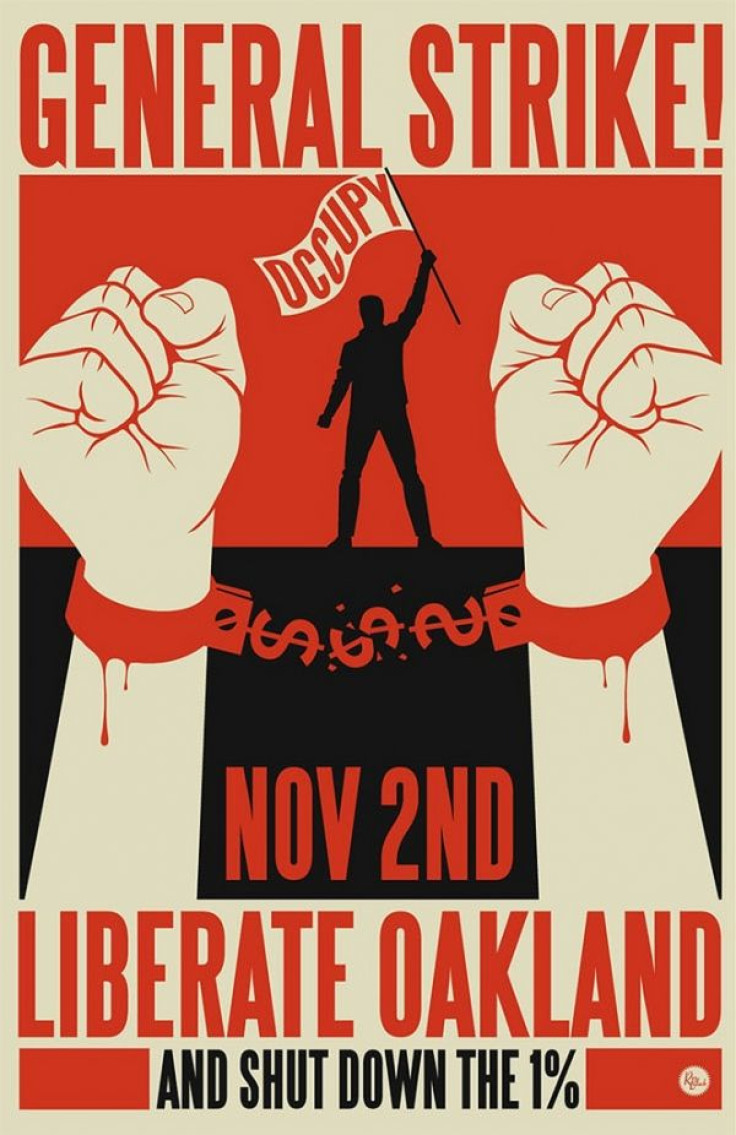 Oakland Police arrested dozens of protestors Wednesday, who had taken over an abandoned building where occupiers have their camp ground near the Oscar Grant plaza, started fires, and used homemade bomb launchers to fire at police.
It started off as a peaceful strike that brought in over 3,000 who rallied and marched but once protestors took over the vacant building things got ugly as police fired tear gas and flash bang grenades.
The local Tribune reported that there had been some injuries including a man who had been gassed and shot in the knee with a rubber bullet.
While protestors vandalized stores, the nations 5th busiest shipping port, the port of Oakland was forced to shut down.
Oakland protesters inspired by the Occupy Wall Street movement "declared victory after thousands of demonstrators shut down one of the nation's busiest shipping ports late Wednesday, escalating a movement whose tactics had largely been limited to marches, rallies and tent encampments since it began in September," the Associated Press reported.
The protest intended to be a daylong 'general strike' in the city but lasted less than 5 hours long and led unity rallies in New York, Los Angeles and other cities across the nation.
As reported in the AP, port spokesman Isaac Kos-Read said evening operations had been "effectively shut down."
A statement released by port officials say that marine activity would be cancelled indefinitely, but they hope to resume work on Thursday.
"Our hope is that the work day can resume tomorrow and that Port workers will be allowed to get to their jobs without incident," the statement read. "Continued missed shifts represent economic hardship for maritime workers, truckers, and their families, as well as lost jobs and lost tax revenue for our region."
After the confrontational night prompting dozens of arrest and the closing of the Oakland Port, occupy protestors went back to the Port of Oakland this morning to block trucks from entering.
As reported in the Oakland Tribune protestors erected a chain link fence across four lanes of traffic reinforcing it with dumpsters to keep truckers and port employees out, while one trucker ran right through the dumpsters, others took other entrances.
The AP reported that protestors have focused on the port because they want to stop the "flow of capital."
Published by Medicaldaily.com