Octomom Cancels Stripper Gig Because of Staff "Insults"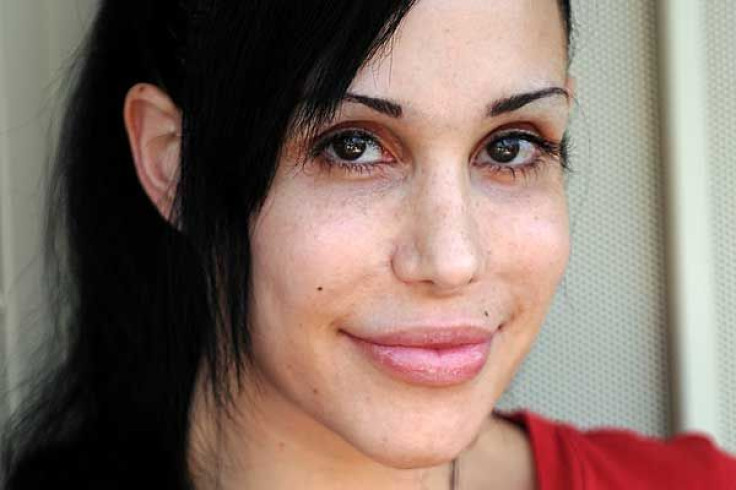 Nadya "Octomom" Suleman has cancelled her stripper gig Wednesday after learning that a bartender at the T's Lounge in Palm Beach, Florida made negative comments about her, her representative Gina Rodriguez told TMZ.com.
Rodriguez told the celebrity new site that the mother of 14 felt insulted after seeing a local new interview with a club bartender who said that Octomom has "a lot of mouths to feed so it was only a matter of time" before she started stripping.
The bartender also said that Suleman "must be a little crazy" because "normal people don't have that many children."
Suleman was also insulted by comments made by the manager at T's Lounge who said that for the right price the 36-year-old mother might go fully nude and do lap dances, according to her rep.
The club's manager said that she hoped "after a couple of shows she gets comfortable and we get to see more."
"Everyone will come to see her -- it's not just a gentleman's club anymore it's a party place -- it's somewhere to have fun and meet people you wouldn't otherwise get a chance to meet," the manager told CBS.
"I wouldn't say she's going to be experienced when it comes to the polework, but I'll say she's going to be entertaining."
Suleman was originally expected to do two topless shows a night from July 11-15.
Published by Medicaldaily.com