Online Dating Apps Can't Predict Romantic Attraction, Find Your 'Perfect Match'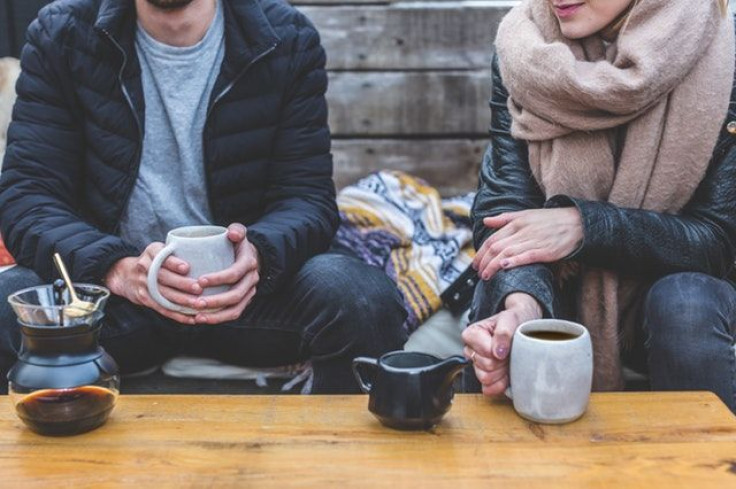 Online dating sites and apps have given us instant access to a vast array of potential partners. We come across a photo, swipe right, match, exchange a few giddy messages, and plan our first date. We meet up in person and the date falls flat; the virtual chemistry we had did not translate to real life.
Researchers at the University of Utah say it's not our fault — there is no "magic formula" to predict romantic attraction between two strangers online.
The study, published in the journal Psychological Science, found it's possible to predict the overall likelihood that someone will be liked by others, but not which two people could be a "perfect match." In other words, algorithms used in online dating cannot anticipate how much two people will desire each other. Although two people may be a match online, this doesn't mean they will be a match in real life.
"Attraction for a particular person may be difficult or impossible to predict before two people have actually met," said Samantha Joel, lead author of the study and a University of Utah psychology professor, in a statement.
Joel and her colleagues collected data from two samples of speed daters who filled out questionnaires on more than 100 traits and preferences and then met in a series of four-minute dates. The participants were then asked to rate their interactions, and indicate their level of interest in, and sexual attraction to, each date they had. Following, Joel and her colleagues used a machine learning algorithm to determine whether it was possible to predict individual romantic desire based on the participants' questionnaire responses and before they met their dates.
"I thought that out of more than 100 predictors, we would be able to predict at least some portion of the variance. I didn't expect we would find zero," she said.
Joel and her colleagues concluded online dating sites do help daters by narrowing the field and identify potential romantic partners, but it still doesn't replace the process of meeting someone in real life to see how you feel about them. Users can enter information on these sites in hopes of reaching the perfect match, but no formula exists yet to make this possible. The act of meeting someone in person can be hard and anxiety provoking, but online dating is not "an easy fix for finding love," according to Joel.
A 2012 study published in Psychological Science in the Public Interest supports Joel's findings: researchers found dating sites couldn't predict whether a relationship would last just because two people had similar interests and personalities. Although the algorithm may reduce the number of potential partners from thousands to a few, if two people haven't met, they may be as incompatible as two people meeting at random, according to the researchers. In other words, the odds of finding a relationship are no better than meeting someone at a bar despite the algorithms employed by sites like eHarmony that match people based on their interests or personality.
On top of that, over 80 percent of people lie about their height, weight, or age in their online dating profiles. Women tended to claim they were 8.5 pounds lighter than they actually were, while men lied less — only two pounds — but they rounded up their height by half an inch. Online daters lied the least about age.
This does not suggest online dating is hopeless. Several studies have revealed a few tips to enhance our online dating presence. For example, no bragging on online profiles; craft a good screen name, photo, and headline; and use good grammar. These can play an influential role in finding people you may be compatible with in real life.
We should keep our expectations realistic until we meet our potential partner face-to-face.
Source: Joel S, Eastwick PW and Finkel EJ. Is Romantic Desire Predictable? Machine Learning Applied to Initial Romantic Attraction. Psychological Science. 2017.
Published by Medicaldaily.com