Braggy Online Dating Profiles Are A Huge Turn-Off To Those Looking For Long-Term Relationships: Study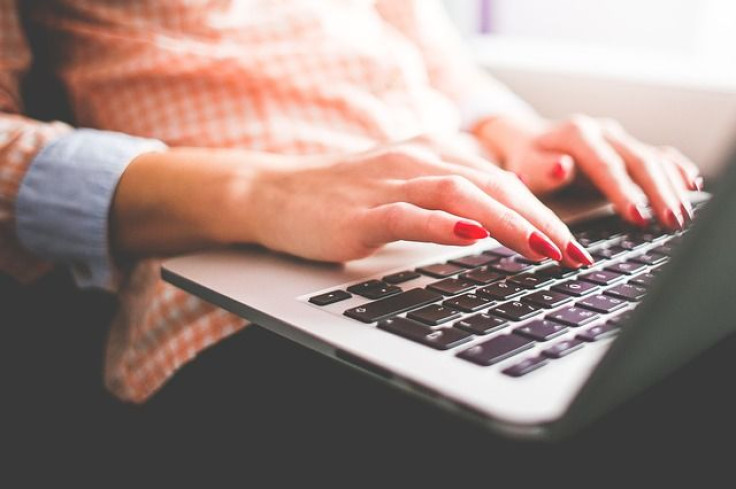 The digital age has transformed many aspects of our social lives, including how we seek out and establish romantic relationships. One in 10 Americans are currently using several online dating sites, but one-third will never actually go on a date with someone they've met online. Researchers at the University of Iowa suggest being "real," not boastful in online dating profiles, can boost the likelihood of getting a date, and potentially establishing a long-term relationship.
Online daters build their profiles to attract potential partners, and viewers' perceptions of the profile owner are based on the content of their page.
"However, little is known about the mechanisms or nature of the associations that connect variations in profile content to outcomes," wrote study authors Crystal D. Wotipka and Andrew C. High.
The study, published in the National Communication Association's journal Communication Monographs, asked daters how specific types of content in online dating profiles influenced viewers' impressions of the profile owner, and their intentions to act on what they'd seen by contacting the profile owner for a date.
A total of 316 online daters were given one of four possible dating profiles containing either high or low selective self-presentation — the ability to highlight the most flattering information to others — and either high or low warranting of content — adding additional information such as links to professional websites, such as a blog to which they regularly contribute. There were both male and female profiles, which only differed in the photograph and height; each of the four possible profiles presented the same education level, type of job, and interests. The differences for high or low selective self-presentation and warranting were designed by altering the information found in the summary sections of the dating profile.
For example, the high selective self-presentation profile indicated the dater graduated with honors, whereas the low selective self-presentation profile mentioned having graduated, but didn't specify the standing. The high warranting profile displayed a specific university name and graduation year, while the low warranting profile mentioned having completed college a few years ago.
The findings revealed viewers judged people who were perceived as overly bragging about themselves, their looks, or accomplishments as less trustworthy and less socially attractive. Inevitably, this lessened the viewers' intentions to date or contact the profile owner. The researchers found we tend not to trust or like potential romantic partners if they seem to be overly boastful about themselves.
Warranting only helped when daters bragged less. For example, profiles that had high warranting value included links to external sources of information that could corroborate information, such as a link to a professional biography page maintained by the profile creator's employer. This helped viewers to verify the content in a profile, ultimately increasing trust in the information on the profile.
The researchers believe a low selective self-presentation coupled with high warranting made people "seem honest as well as humble and approachable."
In other words, braggers don't get dates.
"Daters should strive to present themselves as humble, 'real' people," explained the authors, especially if they look to establish a long-term relationship based on trust.
Previous studies have highlighted the potential ways online daters can improve their odds of finding a match. Simply, the username we choose could indicate whether we're at the higher tier or lower tier of the desirable dating pool. Men tend to be drawn to names linked to physical traits, such as "cutie," while women preferred names that indicated intelligence, such as "cultured," while they shyed away from ones with negative connotations like "bugg." Usernames that begin with letters from the first half of the alphabet do better than those from the latter half.
In addition, the most successful online profiles featured a 70:30 ratio between personal information and a description of the ideal desired partner. Profiles that were honest, likeable, and succinct, written with a touch of humor (ixnay on pompousness or rhetorical flourishes), led to the best results. Photos showing the user smiling and standing in the center of the frame surrounded by others was also favorable among viewers.
These studies suggest online daters need to assess the impact of the information they display on their profiles.
Although there are ways to boost our online dating success, the secret is to be true to ourselves.
Source: Wotipka CD and High AC. An idealized self or the real me? Predicting attraction to online dating profiles using selective self-presentation and warranting. Communication Monographs. 2016.
Published by Medicaldaily.com