Opioid Abuse And Heroin Overdoses Are On The Rise, But The Number Of People Getting Treated Remains The Same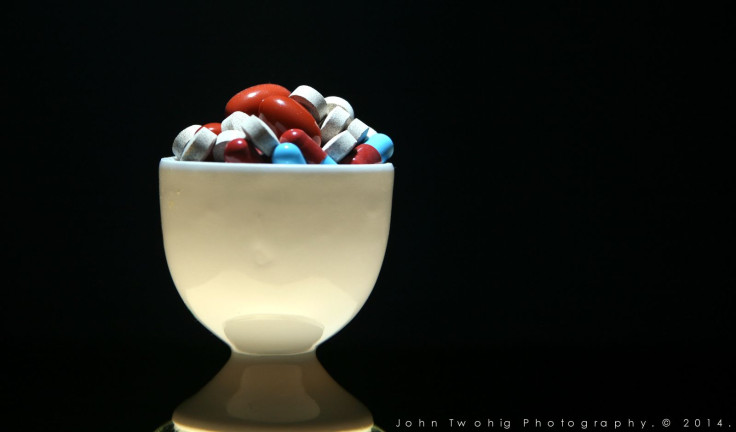 Opioid abuse has been a serious problem in the U.S. for decades now. Being addicted to one of these drugs, whether it's heroin or a prescription painkiller, can cause relationships to crumble, financial difficulties, health problems, and even death. In just the last 10 years, there's been a dramatic rise in prescription painkiller-related deaths, and heroin overdose deaths have quadrupled.
Despite this, the percentage of people getting treatment for opioid use and dependence has remained about the same. According to new research from Johns Hopkins Bloomberg School of Public Health research, more money has been spent on treatment in recent years, but wider access to treatment has not improved.
"We found that 80 percent of people with an opioid addiction are not getting treatment," said study leader Dr. Brendan Saloner, an assistant professor in the Department of Health Policy and Management at the Bloomberg School, in a press release. "This hasn't changed, despite the growing and more complicated problem of opioid abuse and dependence."
According to the Centers for Disease Control and Prevention, over 8,200 people died of heroin-related overdoses between 2002 and 2013. The rate of prescription drug-related overdose deaths more than doubled during this period as well.
The study utilized data on opioid abuse disorders and treatment utilization from the National Survey of Drug Use and Health. The researchers identified 6,770 individuals who met the clinical criteria for an opioid use disorder — each reported being physically dependent on opioids, or said their use of opioids had caused financial, personal, or legal problems. The researchers compared two time frames: 2004 to 2008 and 2009 to 2013.
The team found that about 20 percent of those identified as having a drug-use disorder underwent treatment during both periods. The percentage of this population using heroin, however, jumped from 24 percent in the first time frame to 35 percent in the second, a fact the researchers believe may have been caused by people switching from painkillers to heroin — a cheaper alternative.
Changes within the population receiving treatment did not end with the increase in those being treated for heroin. The most common treatments for both periods were outpatient treatment and self-help groups. The use of inpatient treatment increased from 37.5 percent to 52 percent over time, and the percentage that received care in a doctor's office increased as well, from 25 percent to 35 percent.
Researchers say that private doctors are increasingly prescribing a drug called buprenorphine, which aids in the management of cravings and hopefully reduces opioid use. Saloner says buprenorphine and another treatment drug, methadone, work by preventing physical withdrawal symptoms from manifesting and keeping users from becoming high. One problem is that many areas have no access to drug treatment, and even if they do, the treatment center could be overcrowded or the actual treatment inadequate. For example, many state Medicaid programs prohibit the use of the two medications.
"The real challenge in this is getting more people into settings where they can get methadone and buprenorphine," Saloner said. "We also need to think about changing the conversation about opioid addiction, which is a chronic relapsing illness, just like diabetes. Referring to drug users as junkies or criminals keeps people with addiction in the shadows and away from getting help."
Saloner pointed out that some of these people may be open to treatment options, but choose not to seek them out because of the stigma associated with addiction.
Source: Saloner B, Karthikeyan S. National Changes in 12-Month Substance Abuse Treatment Utilization Among Individuals with 2 Opioid Use Disorders, 2004-2013. JAMA. 2015.
Correction: This article originally mispelled "oxycotin" as "oxytocin." It has since been corrected.
Published by Medicaldaily.com