Out in the Cold: Rare Condition Leaves Colorado Children Literally Allergic to Cold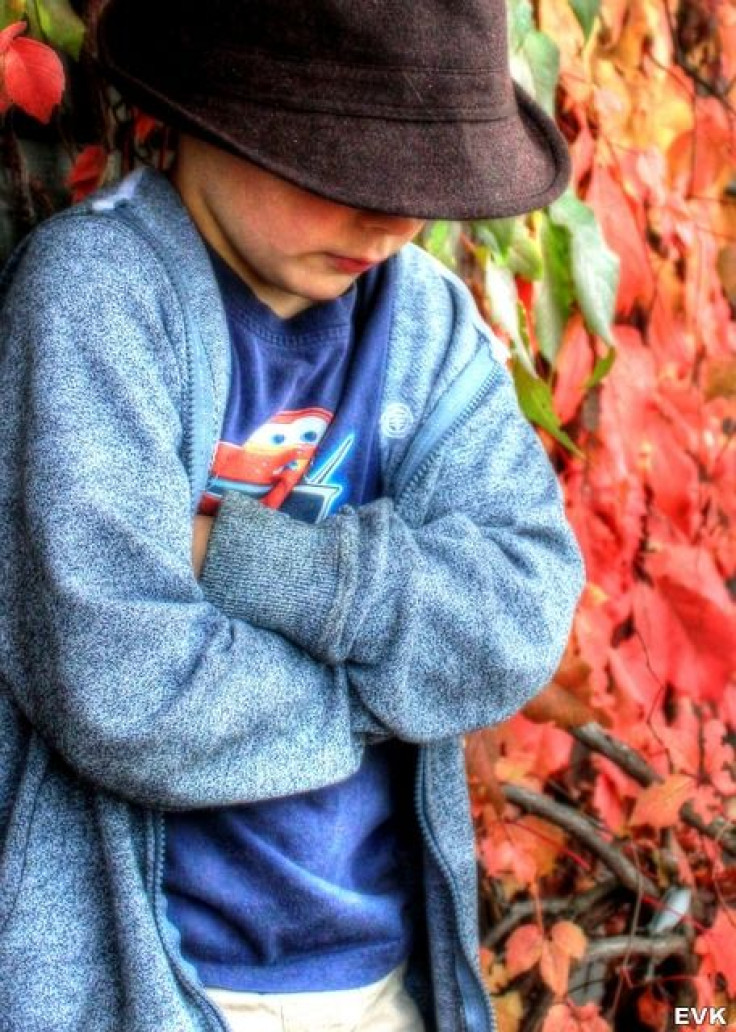 Many people dislike the cold. That is why countless numbers of people move or travel to Florida, Arizona, and the Caribbean during the winter months. However, as temperatures drop in many parts of the United States and of the world, one family has to battle an unusual allergy. The Frankenfeld children, Connor and Taylor, both have a life-threatening allergy to the cold.
Michael and Melissa Frankenfeld discovered rashes in their son's diaper area when he was a baby. Thinking that it was just a common diaper rash, the Frankenfelds used common home remedies to combat the symptoms. As time progressed, they found that nothing seemed to work, and Connor's symptoms became worse, with his entire arm swelling up one day after playing in the Colorado snow - only diminishing when he was allowed to settle in for a warm bath.
The Frankenfelds shuttled Connor around to different doctors before one finally performed an unusual test. He pressed an ice cube to Connor's arm for four minutes and, sure enough, Connor broke out into hives. He was diagnosed with cold urticaria, a condition so rare that it only occurs in one of every 100,000 births. The Frankenfelds' doctor, William Lanting, an asthma and allergy specialist, said to ABC7 that he had only seen four or five cases of the condition in three decades.
While the Frankenfelds searched for an answer to Connor's condition, they discovered that his sister Taylor suffers from the same condition - and hers is even more severe. Last year, she went into anaphylactic shock after walking under an air conditioner at school.
Many have asked why the Frankenfelds, who live in Colorado, do not move to a warmer climate. In fact, the condition is hardly eradicated by moving. The condition can be triggered by cold countertops or floors, popsicles, and, in Taylor's case, air conditioners. In fact, one doctor says that many people with the condition live in the southern part of the United States.
Nevertheless, the condition is manageable. The Frankenfeld children are not allowed to leave the house without gloves. The Frankenfeld parents are determined to let their children remain children, so for most of the winter, they simply bundle up their children more warmly than other parents might, and arm themselves with antihistamines when they want to play outside in the snow. When the temperature dips below the single digits, though, they are not allowed outside. At home, the children spend most of their time bundled up on the couch.
Researchers are unclear about the cause of the condition, though some have begun to shed some light. Researchers from the National Institutes of Health analyzed the DNA of three families with the condition and found that they all had a particular genetic mutation. However, doctors say that the condition can also be acquired, particularly between the ages of 18 and 25, or can be triggered by another medical problem.
In the meantime, Melissa Frankenfeld has a Facebook page intended to provide support to parents whose children have cold urticaria.
Cold urticaria is characterized by redness, itching, hives, and rashes on skin that has been exposed to cold temperatures.
Published by Medicaldaily.com