Over Half Of Dementia Patients Were Not Evaluated For Thinking And Memory Skills Prior To Their Diagnosis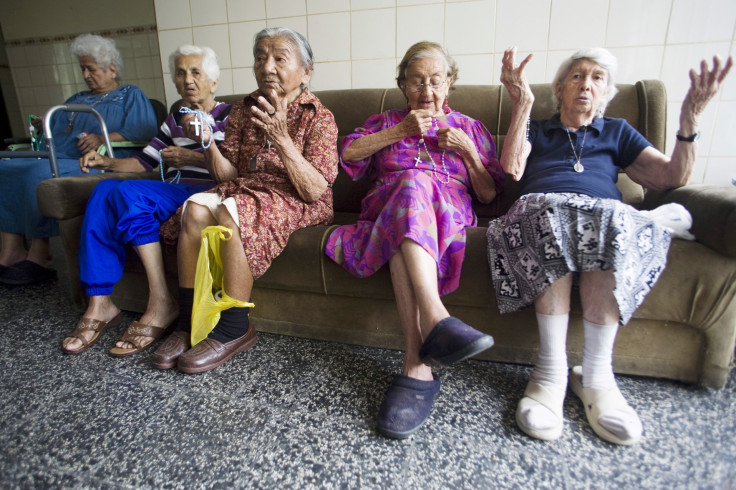 Problems with memory and thinking tend to be chalked up to a normal part of aging; however, disorientation, memory loss, and poor judgment could be early warning signs of a much bigger problem. A recent study published in the medical journal of the American Academy of Neurology has revealed that more than half of dementia patients do not receive thinking or memory skill evaluations before they are diagnosed.
"These results suggest that approximately 1.8 million Americans over the age of 70 with dementia have never had an evaluation of their cognitive abilities," Dr. Vikas Kotagal, from the University of Michigan Health System in Ann Arbor, said in a statement. "Yet early evaluation and identification of people with dementia may help them receive care earlier."
Kotagal and his colleagues recruited 845 people aged 70 and older who were evaluated for dementia. Researchers also asked a spouse, child, or person close to the patient if they had ever visited a doctor regarding memory or thinking concerns. Demographic factors, including race, socioeconomic status, number of children, and whether children lived close to parents, were taken into account for each participant.
Findings revealed that 297 of the participants met the criteria for dementia, 45 percent of which had previously seen a doctor for memory or thinking-related problems. Older adults who were married were more than twice as likely to have been screened by a doctor compared to those who were not married. Five percent of participants with memory and thinking problems who did not meet the criteria for dementia and one percent of participants with normal memory and thinking also failed to receive screening.
"It's possible that spouses feel more comfortable than children raising concerns with their spouse or a health care provider," Kotagal added. "Another possibility could be that unmarried elderly people may be more reluctant to share their concerns with their doctor if they are worried about the impact it could have on their independence."
According to the American Academy of Neurology, 10 percent of Americans over the age of 65 and around 50 percent of Americans over the age of 85 suffer from dementia. People with Mild Cognitive Impairment (MCI) suffer from memory impairment, but have normal cognitive function and daily living abilities. Between six and 25 percent of patients dealing with MCI are eventually diagnosed with dementia or Alzheimer's disease.
Source: Kotagal V, et al. Neurology. 2014.
Published by Medicaldaily.com