People Over 30 Make Up Nearly Half Of Medical Marijuana Patients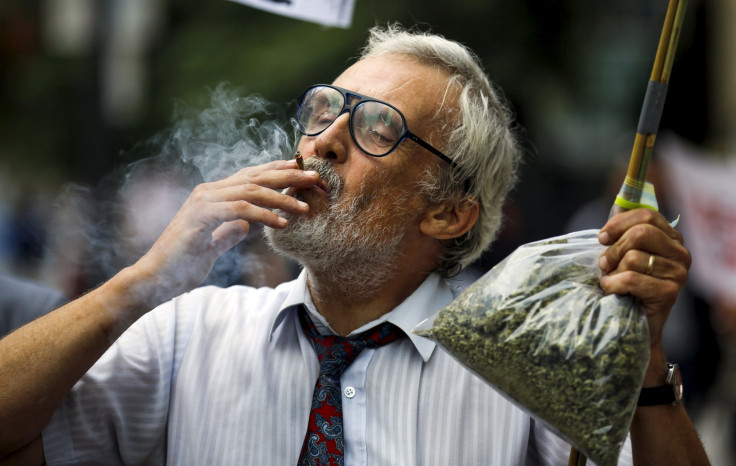 Marijuana legalization finally gained approval from the majority of Americans (58 percent) in 2013, and since then, the push to legalize pot on a federal scale has only gotten stronger. A recent survey conducted by HelloMD, a digital healthcare platform for medical marijuana patients, has found that the age group most associated with medical marijuana use is now the older generation.
"It's not surprising that people are using cannabis for symptomatic relief of a variety of medical complaints, from the seriously ill, to more common complaints like anxiety, stress and insomnia," said Mark Hadfield, HelloMD CEO and co-founder, in a statement. "Almost without exception the experience is reportedly overwhelmingly positive."
Results of the analysis were based on a 31-question survey issued to more than 1,400 medical marijuana patients between the ages of 18 and 80. Not only did 64 percent of respondents report using marijuana daily, but 66 percent also said it was the primary treatment for the conditions they were dealing with. These patients are so delighted with their medical marijuana prescription that 96 percent said they would recommend it to their friend, family, or anyone with a condition suitable for cannabis.
One of the most surprising findings from the study shows that the demographic for medical marijuana patients is changing. While the 18 to 25 crowd accounted for just over 20 percent of medical marijuana users, patients between the ages of 25 and 34 accounted for the highest percentage at nearly 30 percent. Patients between 35 and 44 also made up a sizeable portion of users at around 20 percent.
"The data collected in this study strongly supports the notion that a new demographic of cannabis user has been born," Hadfield explained. "This population is substantial to the extent of eclipsing the recreational cannabis user. Frustratingly, the prevailing perception of a medical marijuana patient is that of a masquerading recreational user, which couldn't be further from the truth. These are real patients finding measurable relief with use of medical marijuana."
Among the medical reasons patients reported using medical marijuana to treat, anxiety ranked first, with over 650 patients. Some of the other conditions reported most frequently by patients included pain, stress, back pain, insomnia, depression, and migraines. Around 84 percent of the surveys respondents strongly agreed that medical marijuana effectively relieved their symptoms, while very few reported side effects from cannabis use.
"Cannabis has a real potential to make a significant impact on the betterment of society," Hadfield added. "There is no denying the growing demand for cannabis as a wellness solution, and HelloMD is proud to be at the forefront of the industry."
Published by Medicaldaily.com