Patient Sues Doctor For Listing Homosexuality As A 'Chronic Condition' In Medical Records: Is LGBT Health Care Discrimination Growing?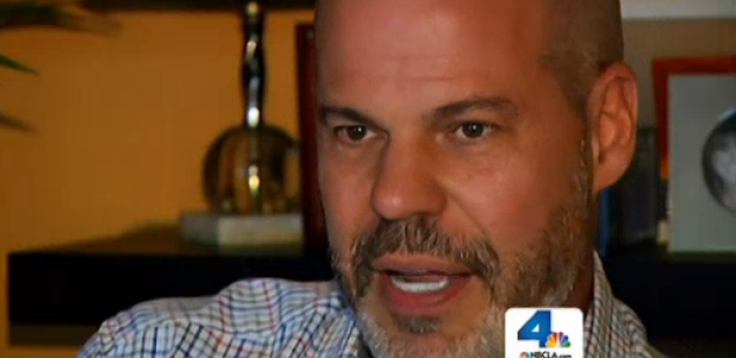 A routine check-up to the doctor's office left an openly homosexual patient with an unexpected diagnosis — being labeled as "clinically gay." Last year, 46-year-old Matthew Moore of Los Angeles, Calif., discovered his homosexual behavior was recorded as a "chronic condition" by Dr. Elaine Jones, member of Torrance Health Association, a health network, in his medical records. A year later, Moore is suing Jones after the Torrance Memorial Physician Network failed to correct the "human error" on his record, which now lists his homosexuality as a "chronic problem."
The patient's original diagnosis was coded as 302.0, an outdated code, from The International Statistical Classification of Diseases and Related Health Problems (ICD). The "homosexual behavior" label was removed from the Diagnostic and Statistical Manual of Mental Disorders (DSM) in 1973. However, despite the American Psychiatric Association's ruling that being gay isn't a mental illness, Jones defended her diagnosis by saying whether homosexuality is a disease is still up for debate within the medical community.
"It was infuriating. It was painful," Moore told NBC 4 about his decision to sue. "It was another attempt by this doctor and this medical group to impose their agenda of discrimination and hate onto a gay patient."
This growing frustration resulted after he filed a complaint with the health network last year, who refunded Moore his $30 copayment, and was told the diagnosis would be removed from his medical records. After Moore wrote a letter about the designation to the Torrance Memorial Health Association, they promptly replied with an apology: "We would like to unequivocally state that the Torrance Memorial Physician Network does not view homosexuality as a disease or a chronic condition, and we do not endorse or approve of the use of Code 302.0 as a diagnosis for homosexuality."
Although the Torrance Memorial Physician Network issued an apology, Moore remained surprised to see "homosexual behavior" was still listed under "chronic problems," a year later. Moore still has a second copy of his records on a CD that does not contain the entry, but the patient is still pursuing his lawsuit against Jones, the Torrance Health Association Inc. and the related Torrance Memorial Physician Network for intentional infliction of emotional distress and libel.
The lawsuit document also alleges the defendants "engaged in a pattern of deceit and medical record doctoring in an attempt to establish that they had earlier removed and retracted the defamatory content, when in fact they had not removed and retracted the defamatory content until the latter part of May 2014." In a rebuttal, the Torrance Memorial Physicians Network, released a statement to NBC last Monday saying, "Due to the highly complex software used in creating an electronic medical record, the incorrect code continued to exist in an electronic table only," it said. "As a result, this incorrect diagnosis code was included on a paper copy of the record, which was provided only to the patient."
Moore's lawsuit is not only symbolic of his own personal struggles, but the struggles of the LGBT community when it comes to equal access to health care. The discrimination and barriers to health care have included being refused needed care; health care professionals refusing to touch LGBT patients, or using excessive precautions; health care professionals using harsh or abusive language, being blamed for their health status; or health care professionals being physically rough or abusive.
This is crucial, since LGBT youth, for example, are found to be two to three times more likely to attempt suicide. The elderly LGBT community faces additional barriers to health due to isolation, and a lack of social services, and competent providers, according to a 2010 report by the National Gay AND Lesbian Task Force Policy Institute.
"If a young person went in and was told by a physician that their normal and healthy sexuality was a medical problem, a condition, or disease, that could be very devastating," Moore said in his lawsuit.
Published by Medicaldaily.com