Patients With Incurable Tumors And BRCA Mutations Responded To New Drug Combination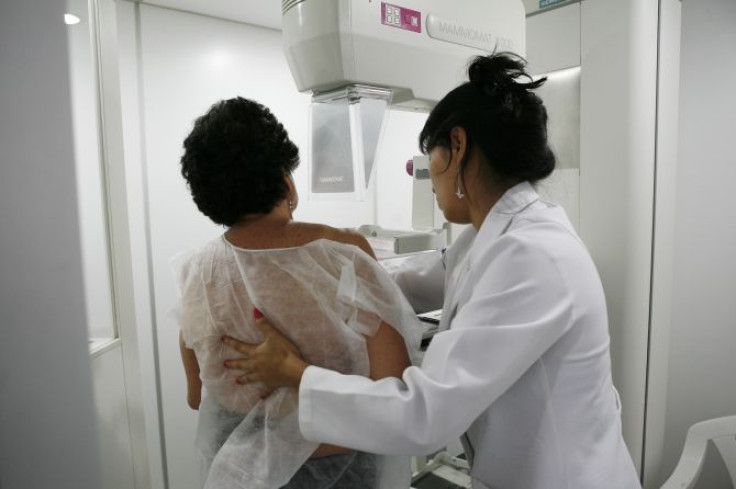 A clinical trial at the Dana-Farber Cancer Institute, an affiliate of the Harvard Medical School, has shown promise in treating patients with incurable cancer by giving them with two drugs in pill form.
The novel combination of drugs uses sapacitabine and seliciclib, two drugs that are currently being investigated separately for their use in treating leukemias, lymphomas and certain types of lung cancer. The drugs were found to work on cacners that had not responded to other treatments and were positive for the BRCA mutation, which is the so called 'breast cancer gene'
"We have seen several responses among these patients, as well as instances of prolonged stable disease lasting more than a year," said Geoffrey Shapiro, MD, PhD, director of Dana-Farber's Early Drug Development Center (EDDC). As a result, he said that a BRCA mutation may be a potential biomarker that identifies patients who are more likely to respond to the drug combination.
According to the book Positive Results: Making the Best Decisions When You're at High Risk for Breast or Ovarian Cancer and several research papers "Approximately 50% to 65% of women born with a deleterious mutation in BRCA1 will develop breast cancer by age 70, and 35% to 46% will develop ovarian cancer by age 70. Approximately 40% to 57% of women with a deleterious mutation in BRCA2 will develop breast cancer by age 70, and 13% to 23% will develop ovarian cancer by age 70."
Of sixteen patients who were enrolled in the trial who had an inherited BRCA mutation, four had shrinkage for their tumors and three were having partial responses of tumor shrinkage and two more patients had their cancers remain stable for more than 7 months.
Other patients involved in the trial did not have a BRCA mutation and of 22, six had a stable disease for greater than 4 months.
The first drug Sapacitabine intentionally causes a specific type of DNA damage, when not repaired causes the cell to self-destruct. Because cancer cells are deficient in repairing DNA they are likely to destroy themselves after being treated with this drug and not healthy cells. Because BRCA is a type of DNA repair gene, those who have a mutation that makes it non-functional should respond to this drug better.
The other drug used in the study, seliciclib, inhibits certain proteins, called Cyclin Dependent Kinases (CDK) that the cell uses to promote cell growth, proliferation and DNA repair. By blocking this class of proteins, cells cannot proliferate and they die.
The medications were well tolerated with few side effects. The researchers are currently trying to enroll more patients with a BRCA mutation, hoping that the gene variant will indicate susceptibility to this class of drugs.
Published by Medicaldaily.com