Pauline Larwood, Choking Diner, Saved By Doctor Who Cuts Throat With Pocket Knife And Pen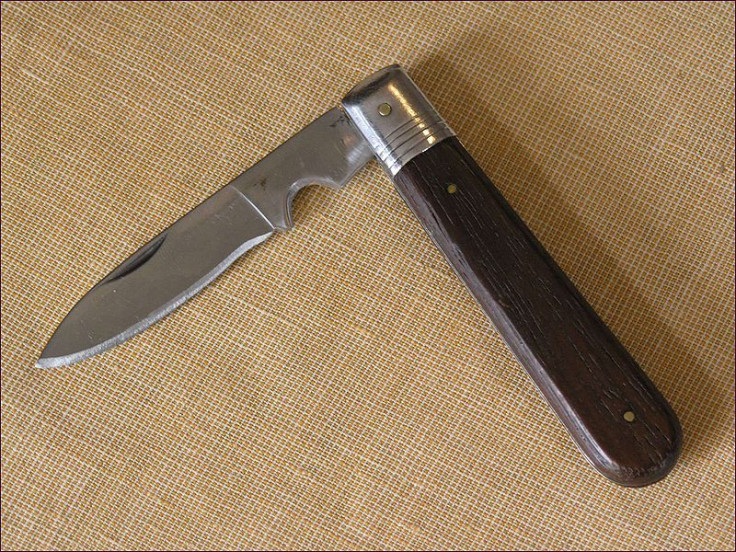 Pauline Larwood was lucky that she was dining with a group of physicians when she choked on a piece of meat.
Some of the nation's top doctors, politicians and community leaders had gathered in Bakersfield, California this week for a summit on valley fever, the local phrase for coccidioidomycosis, and the early stages of clinical trials to find a treatment. Valley fever is caused by fungal spores that grow in California's Central Valley, leaving its victims with symptoms of fever, weakness, meningitis, and fungal growths throughout the body.
Pauline Larwood was eating dinner at The Mark restaurant with some of the physicians who had attended the summit, including Dr. Thomas Frieden, the director of the Centers for Disease Control and Prevention (CDC) and Dr. Francis Collins, director of the National Institutes of Health (NIH). Larwood, 71, is on the Kern Community College District's board of trustees.
When she first began choking, her husband, retired physician Tom Larwood, attempted to perform the Heimlich maneuver to push out the piece of steak that had gotten lodged in her throat. This didn't work. Larwood began turning blue in the lips and fingers, lost consciousness, and didn't recall the emergency procedure that ultimately saved her life: "It's just as well," she later told The Bakersfield Californian.
This was when the chief of infectious disease at Kern Medical Center, Dr. Royce Johnson, stepped in. Dr. Johnson had to think fast to cut an incision in her throat.
"He didn't scream; he just said, 'I need a knife,'" assemblywoman Shannon Grove, who observed the event, told The Bakersfield Californian. "It was really unreal how calm (the situation) was."
Using his friend Dr. Paul Krogstad's pocket knife, Dr. Johnson performed a tracheotomy – cutting into the neck to create a direct airway through the windpipe, or trachea. Breaking a pen in half, Dr. Krogstad inserted the hollow tube into the incision, allowing Larwood to temporarily breathe until the paramedics arrived. CDC Director Dr. Frieden, meanwhile, stood by and measured Larwood's pulse.
She was able to sit up and spit out the piece of meat that had caused the ordeal.
Brought to the hospital, Larwood realized that Dr. Johnson had saved her life. "I'm so thankful for that," she told the Bakersfield Californian.
A tracheotomy is one of the oldest known surgical procedures, and although well-trained professionals are able to perform emergency incisions, it is not recommended to try this at home during the event of choking.
Dr. Johnson, who had spoken at the valley fever summit and is also a professor of medicine at UCLA, has not commented on the incident.
"I was in the right place for that to happen if it was going to happen," Larwood later told The Bakersfield Californian.
Published by Medicaldaily.com