Pennsylvania Tree Trimmer, John Valentine, Survives Chainsaw Blade To The Neck And Shoulder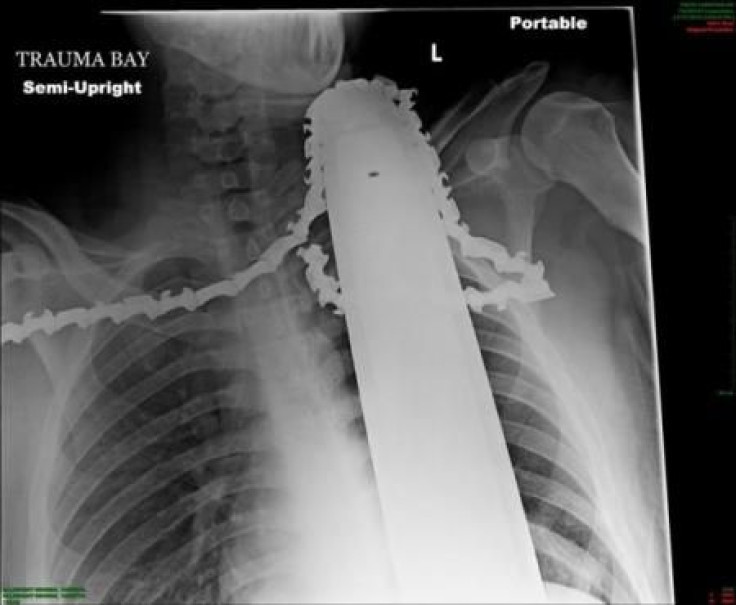 Pennsylvania resident James Valentine, 21, is counting his blessings after a potentially fatal run-in with the end of a chainsaw landed him in Allegheny General Hospital. The tree trimmer with Adler Tree Service in Gibsonia is currently in stable condition at the Pittsburgh area hospital after the device's blade was removed from his neck and shoulder, narrowly missing a major artery.
While working a job in Ross Township, Valentine climbed a tree and secured himself to a harness just like he had done plenty of times before. At some point during his laborious task, a malfunction with the chainsaw Valentine was operating caused the blade to "kick back" and land between his neck and shoulder.
"It was just a freak accident. It could happen to anybody climbing a tree," Valentine told CBS Pittsburgh while recovering at Allegheny General. "The chainsaw came back at me and got stuck in my neck."
Maintaining consciousness, Valentine deactivated the chainsaw and began his descent from the part of the tree he was working on. After reaching the ground, his employees with Adler Tree Service made the life-saving decision to remove the blade from the chainsaw's motor, but keep the blade and chain embedded in the area between his neck and shoulder.
It wasn't until Valentine arrived at Allegheny General that he found out how close he was to a life-threatening situation. How close? Allegheny director of trauma, Dr. Christine Toevs, told CNN the chainsaw's blade missed the man's carotid artery by a centimeter, a centimeter that could have meant the difference between life and death.
Following an hour long surgery that included 30 stitches, Toevs said she expects Valentine to make a full recovery. Toevs also said the quick thinking of Valentine's co-workers as well as the effort from emergency responders saved the man from substantial blood loss. To see just how close Valentine's brush with death really was check out the X-Ray of his injury courtesy of Allegheny General Hospital.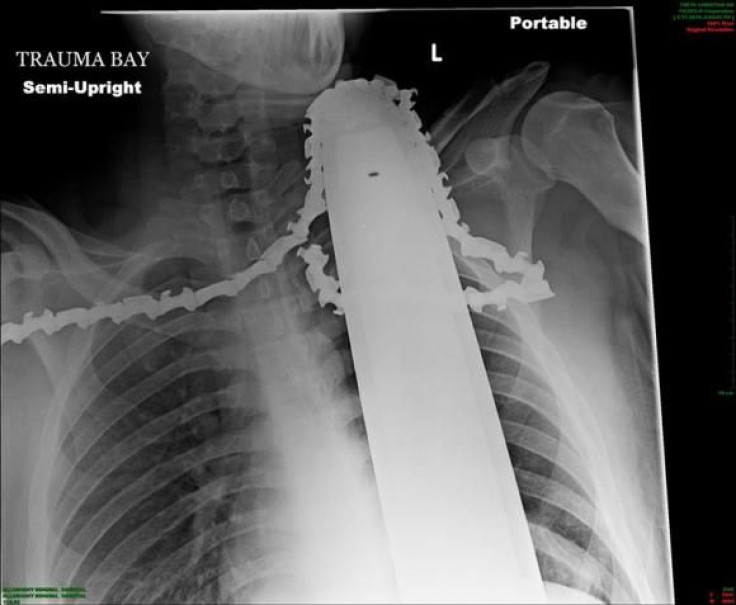 Published by Medicaldaily.com