People Who Receive Heart From COVID-19-Infected Donors At Higher Mortality Risk: Study
Organ donors might need to be screened for the SARS-CoV-2 virus before the transplant procedure, researchers say.
A team of researchers from Montefiore Medical Center and Albert Einstein College of Medicine in New York evaluated the impact of transplants and the COVID-19 status of the donor. They found transplant patients who received hearts from donors infected with the COVID-19 virus were at higher risk of death.
The study suggests the recipients were at an elevated risk of dying at six months to one year in cases where the donor had COVID-19 at the time of death. The findings of the study were published in the Journal of the American College of Cardiology.
Previous studies have shown that proteins associated with the COVID-19 virus can be found in body parts, including the heart, although the transmissible form of the virus is usually limited to the lungs.
In the new study, the research team evaluated the post-transplant outcomes when the donors accepted hearts from COVID-19-infected patients who died from other causes like head trauma.
They analyzed data from donors who were infected with COVID-19 between May 2020 and June 2022. The study was based on 150 donors who had the infection at the time of their death and 87 who had an infection but recovered before their death.
The mortality rate of the recipients was 13.8% when they received a heart from an infected donor, while it was 4.9% when the donor was not infected. The rates were 23.2% and 9.2% respectively, after a year.
When the donors had time to recover from the infection before donating, the mortality rate of the recipients was nearly the same as when the transplant was from an uninfected donor.
"These early trends should be concerning enough such that heart transplantation centers need to thoroughly evaluate and continue to weigh the risks/benefits of using hearts from active COVID-19 donors," Shivank Madan, an author of the study, said in a press release.
"While the current analysis has a longer follow-up than previous reports, it must be emphasized that this is still early data and continued evaluation of COVID-19 donors with more granular data, larger sample size, longer follow-up and with newer variants of COVID-19 virus is needed," Madan added.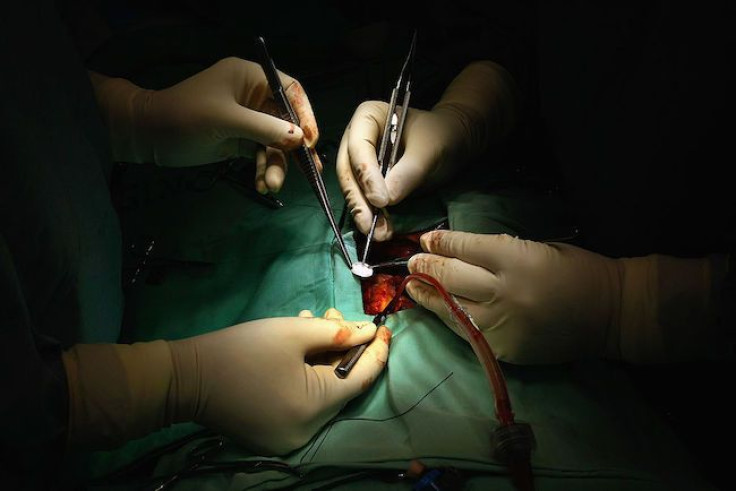 Published by Medicaldaily.com