Pfizer, Allergan Say Combined Drug Pipeline 'Underappreciated'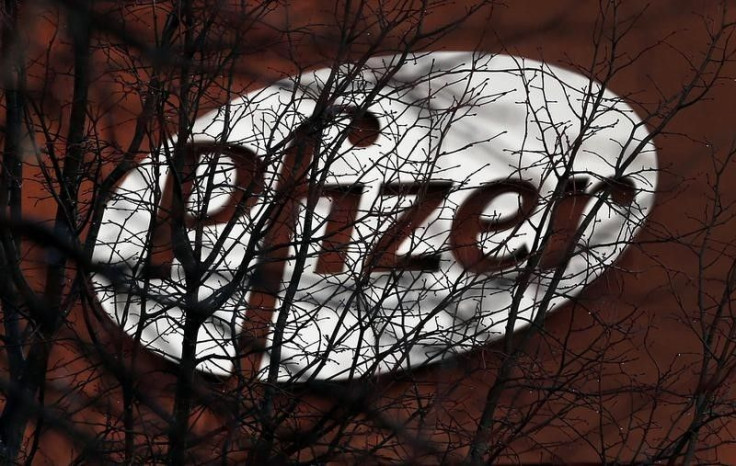 NEW YORK (Reuters) - The research chiefs of betrothed drugmakers Pfizer Inc
and Allergan say the proposed combination of their experimental drugs deserves more credit, including potential blockbuster treatments for schizophrenia and depression.
Pfizer agreed in November to buy Botox-maker Allergan for $160 billion in a transaction meant to slash Pfizer's tax rate and achieve other cost savings. The tax-inversion deal would shift Pfizer's headquarters to Dublin and is slated to close in the second half of 2016.
Industry regulators and U.S. lawmakers have criticized the deal for its reliance on financial engineering. But more recently, company executives have said medical benefits of bringing together their drugs in development have been "underappreciated" and some healthcare analysts are making the case that combining the two research programs will yield sales and earnings ahead of Wall Street expectations.
"There has been a lot of attention on financial aspects of the deal, but there has been an underestimation of the Allergan pipeline," Pfizer research chief Mikael Dolsten told Reuters in a recent interview.
Dolsten told Reuters that Allergan's depression treatment rapastinel, which has shown promise of treating symptoms within hours rather than weeks required for standard treatments, could be "transformational" if it succeeds in late-stage trials.
Further studies of Vraylar, a treatment for schizophrenia and bipolar disorder approved in September, could show it has "unique" ability to treat negative symptoms of schizophrenia, such as social withdrawal and slowed movement, Dolsten said.
Relamorelin, potentially the first new treatment in decades for delayed emptying of food from the stomach, is another big opportunity, he said.
Allergan has predicted peak annual sales of up to $2 billion for rapastinel and up to $1 billion each for Vraylar, relamorelin, an experimental treatment for uterine fibroids called Esmya and Allergan's recently approved Viberzi treatment for irritable bowel syndrome.
It expects potential annual sales of up to $2 billion each for experimental treatments for migraine headaches and for a leading cause of blindness called macular degeneration.
The forecasts have largely fallen on deaf ears, said Credit Suisse analyst Vamil Divan.
"Right now there are almost no expectations for Allergan's pipeline," Divan said. "Even if they get just a few billion dollars out of these products, that would be more than people give them credit for."
Pfizer expects a modest lift to its earnings in 2018 from the planned purchase of Allergan, a boost of 10 percent in 2019 and a high-teens percentage boost in 2020. Divan said he expects Allergan's pipeline to add a few extra percentage points of sales and earnings growth in all three of those time periods.
"We have 70 products in mid- to late-stage trials, but I think our pipeline is under-recognized," David Nicholson, research head for Allergan's branded products, said in an interview. He attributed the lack of visibility to the rapid series of acquisitions and deals that created the present-day Allergan, folding in the portfolios of large drugmakers such as Forest Laboratories and Actavis.
"It takes time for people to realize these are all part of one company's pipeline," said Nicholson.
Nomura analyst Shibani Malhotra said less than 20 percent of Allergan sales are from outside the United States, and that Botox and other Allergan products could eventually get a surprisingly strong boost from 70 new international markets that Pfizer will open up, including Japan.
"The biggest advantage for Allergan would be in leveraging Pfizer's global sales forces," Malhotra said.
Pfizer Chief Executive Ian Read is slated to lead the combined company, with Allergan's younger Chief Executive Brent Saunders serving as president and chief operating officer.
Nicholson, in a presentation on Tuesday with Read, Saunders and Dolsten at the annual JP Morgan Healthcare Conference in San Francisco, said Allergan's pipeline deserves far more credit, as does Pfizer's array of immuno-oncology drugs.
"When we put these pipelines together, (other) companies better watch out!"
(Reporting by Ransdell Pierson, additional reporting by Bill Berkrot; editing by Michele Gershberg and David Gregorio)
Published by Medicaldaily.com