Pharmacy Tied to Meningitis Outbreak Has Recalled All Medication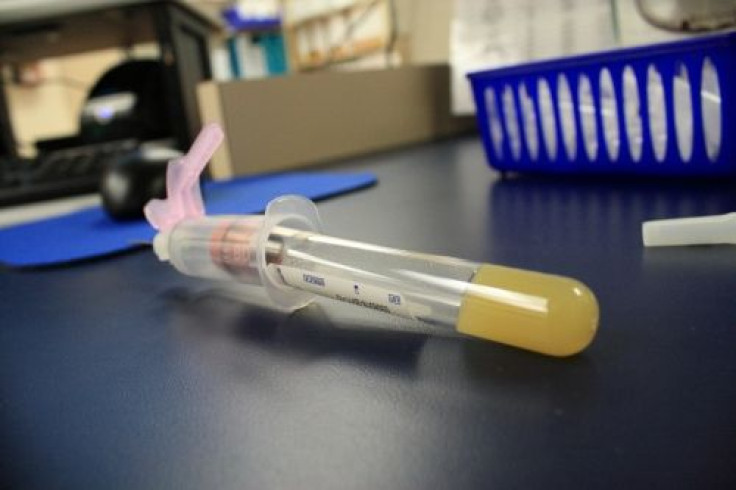 The company linked with the deadly meningitis outbreak has voluntarily recalled all of their products. In a statement released over the weekend, the Framingham, Massachusetts-based pharmacy said, "While there is no indication at this time of any contamination in other NECC [New England Compounding Center] products, this recall is being taken as a precautionary measure. Products from NECC can be identified by markings that indicate New England Compounding Center by name or by its acronym (NECC), and/or the company logo."
The meningitis outbreak has so far been linked to 91 infections and 7 deaths, nearly doubling the 47 tally released on Friday. It has been traced to a steroid injection, methylprednisolone acetate, which is commonly used to treat back pain, but can also be used to fight blood disorders, severe allergies and even cancer. The compounding pharmacy shipped the injection to over 75 healthcare providers in 23 states.
The injection itself has already been subject to a recall but, of the 17,000 vials sent back to the pharmacy, many had already been used. Because of the fact that meningitis symptoms can occur over a month after infection, health officials are unsure of how many people are affected by the disease. They are bracing themselves for the worst.
The recall list is 71 pages long and contains over 2,000 items, including some common ones, like the painkiller drug acetaminophen, mouthwash, and rubbing alcohol. The action is being carried out because the pharmacy is cooperating with an investigation by the Food and Drug Administration (FDA) and the Centers for Disease Control (CDC). Healthcare providers are being notified about the recall by fax. The pharmacy has also surrendered its pharmacy license to the Massachusetts Board of Registration and has stopped all operations.
Health officials are advising patients who may believe that they are suffering from symptoms of fungal meningitis and who may have received a NECC injection to contact their physician.
The states currently affected by the outbreak are Tennessee, with 32 of the confirmed cases and 3 deaths; 20 in Michigan; 18 in Virginia; Florida; Indiana; Maryland; Minnesota; North Carolina; and Ohio. The 23 states that received the tainted medication are: California, Connecticut, Florida, Georgia, Idaho, Illinois, Indiana, Maryland, Michigan, Minnesota, North Carolina, New Hampshire, New Jersey, Nevada, New York, Ohio, Pennsylvania, Rhode Island, South Carolina, Tennessee, Virginia, Texas and West Virginia.
The pharmacy has been inspected before by health officials. A 2004 inspection led to a warning by the FDA when the government bureau said that the pharmacy had overstepped its bounds by manufacturing products. Compounding pharmacies receive ingredients from drug manufacturers and combine them into proper dosages.
Published by Medicaldaily.com