Philadelphia Mom Gives Birth Moments Before Undergoing Open Heart Surgery; Mother And Baby Make Full Recovery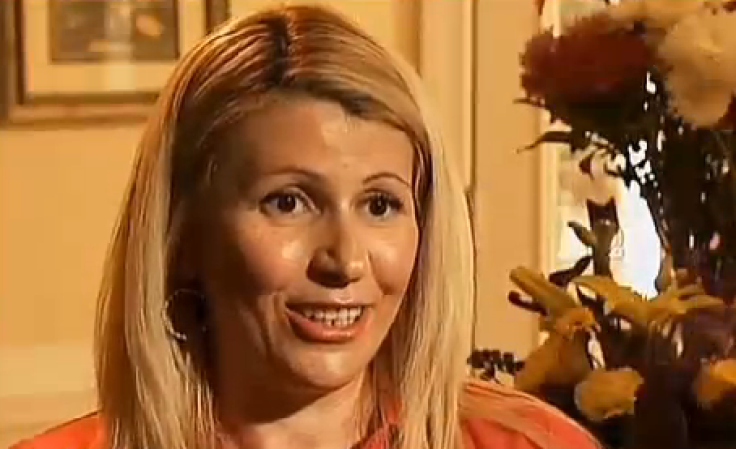 The last thing any woman in labor needs is a bursted aorta to add to her already huge list of worries. But new mom Edita Tracey had just that. Thanks to the quick wits of her doctors and her will to live, today the Philadelphia mother and her baby are doing just fine.
It all started with a backache. Eight months into her pregnancy, Tracey didn't really think very much of the slight discomfort she was experiencing but still informed her husband Ken of what was going on. "The pain, it wasn't sharp pain, it was just pressing," Tracey told Fox 29. Eventually the pain migrated to her chest and Tracey realized it was time to call 911. Her last recollection before passing out was being carried away by emergency personnel. This was probably for the best because not only was Tracey experiencing a ruptured aorta; she was also about to give birth.
Upon entry to the hospital, Tracey shocked doctors with her bulging aorta, which was clearly tearing apart. Doctors are not sure, but they believe her ruptured blood vessel was caused by eclampsia, a serious condition in pregnant women that causes a spike in blood pressure. Immediately heart surgeon Dr. Omar Lattouf, was called and Tracey was airlifted to a nearby hospital. Here two doctors who had most probably never imagined that they would share an operating room awaited Tracey's arrival. One was Dr. Lattouf, who would work to save the 35-year-old's life. The other was high-risk obstetrician Dr. John Horton, who would try and save the life of her 36-week-old fetus.
Tracey was first put to sleep. Just under a minute later Horton and his team delivered her child, 6 pound, 12 ounce Arabella, The NY Daily News reported. Despite the mother's condition, the delivery went smoothly and her daughter was in perfect health. "The great thing was knowing we delivered the baby, the baby immediately cried, looked great. Looked like a perfectly healthy baby," Horton told Fox 29.
At this point only half of the job was done. It was now Dr. Lattouf and his team's job to save the newborn's mother. According to the heart surgeon, in this 30 year career Tracey was the most complicated patient he had ever encountered. The doctors worked on repairing and rebuilding the nearly foot-long tear in Tracey's aorta. Nearby sat Tracey's husband Ken who had just flown in from Chicago. The new father described the conflicting emotions he felt holding his newborn Arabella in his arms for the first time while at the same time watching his wife on the operating table. "You think about the baby, this should be a joyous occasion. And now your mind goes right back, it goes right back to if she's going to make it. The whole night was up and down," Ken told Fox 29.
Tracey was amazingly able to make it through the surgery and childbirth alive. It was in her bed in the ICU ward the next morning that Tracey held her infant daughter for the first time. "It was a great feeling to know that the baby was alive, and that I survived," explained an emotional Tracey to Fox 29.
To watch an update on Tracey's condition, visit FOX 29 News Philadelphia | WTXF-TV.
Published by Medicaldaily.com