Phthalates Fail To Serve As Safe Replacements: 2 Chemicals That May Be Rising Risk For Metabolic Syndrome Among Kids And Teens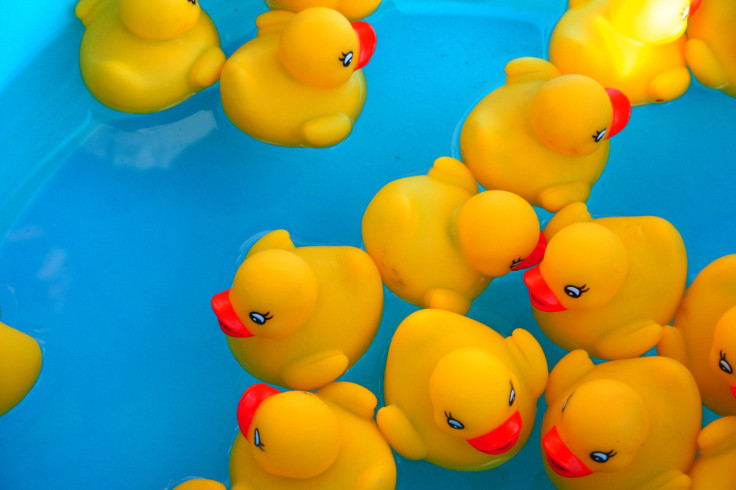 Plastic products are hard to avoid in today's world, whether it's the container packed with a child's lunch, soap to wash their faces, rubber ducks to play with in the tub, or new makeup when they hit teenage years. A team of researchers from New York University Medical Center finished their second step in a series of studies to test the safety of those chemicals widely used in plastic products. Their most recent findings appear in the journal Journal of Clinical Endocrinology and Metabolism.
Laced within many of the products are phthalates designed to soften plastics, whereas the more widely publicized bisphenol-A (BPA) is used to harden plastic. The class of chemicals currently under scrutiny is di-isononyl phthalate (DINP) and di-isodecyl phthalate (DIDP). The two were used to replace di-2-ethylhexyl phlatate (DEHP), after it was proven hazardous to health by the study's lead researcher, Dr. Leonardo Trasande, and his research team. They were the first to confirm a link between DEHP exposure and high blood pressure in American consumers and are now digging deeper to reveal the metabolic risks for children and teens.
"More recently DEHP has been replaced with DIDP and DINP, such that you see substantial drop-offs in levels over the past decades in the levels of urine metabolites with these chemicals," Trasande, a professor at NYU Medical Center, told Medical Daily. "We decided to reexamine the relationships between phthalate exposures and insulin resistance and blood pressure in children and adolescence. What we found in our second pair of studies was that there are very strong associations with the newer phthalate, the phthalate replacements for DEHP, primarily DIDP and DINP."
Researchers analyzed the blood pressure, glucose levels, and blood and urine samples of 356 children and adolescents between the ages of 12 and 19. Once their phthalate levels were measured, the NYU team discovered those with the highest levels of DINP and DIDP concentrations also had an increased insulin resistance. Only one out of every four who had the lowest concentrations of chemicals in their bodies had insulin resistance — a precursor to diabetes.
"Clearly diet and physical inactivity are the drivers of the obesity epidemic of metabolic disorders, like diabetes and elevated blood pressure," Trasande said. "But increasingly, and this study adds further support to it, environmental chemicals are increasingly plausible contributors to that epidemic."
The EPA's Toxic Substance Control Act allowed chemicals like DEHP and its replacements into the market even since it raised health concerns, not just metabolic disorders but also neurodevelopmental disabilities as well as genital defects in babies. Once we see those chemicals being phased out because of consequential health concerns, they're readily replaced with newer chemicals without much data to suggest they're not going to present the same if not different health consequences.
"In general, this problem has ensued for 40 years, I think we're just more aware of it in seeing it acutely in the context of that research is catching up to document potential health consequences of these chemicals," Trasande said. "We're in a situation where chemicals are innocent until proven guilty, and we have a situation as researchers where we have to catch up as dangerous and natural experiment ensues where people are exposed to these chemicals in their daily lives."
Until agency regulations can catch up with the science, families can take "safe and simple" steps toward limiting phthalate exposure. By not microwaving food in plastic containers, avoiding the use of plastic wrap, and washing plastic containers instead of putting them in the dishwasher, it is less likely to leech (leak) plastic into food. Also, Trasande recommends steering clear of plastic containers labeled on the bottom with numbers 3,6, or 7, as they indicate phthalates were used in the making of the product.
"This study speaks to the severe flaws in regulation of chemicals that are used in general and used in food," Trasande said. "The Environmental Protection Agency (EPA) and the Food and Drug Administration (FDA) have substantial flaws in how they don't require testing data before chemicals are used on a widespread basis, so in particular the EPA has a regulatory framework that dates back to 1976, it hasn't been updated since then."
Trasande hopes the study will raise enough concern to bring attention to the EPA and FDA in order to move regulation toward a more preventive approach as opposed to trial and error. If chemicals were thoroughly evaluated before being manufactured in food and consumer products distributed to the public, it could eliminate some potentially high health and economic costs. Moving forward, Trasande and his team will need to perform prenatal and infant studies to determine how these new replacement phthalates are affecting humans before they are influenced by more childhood exposures.
Source: Trasande L and Attina TM. Association of Exposure to Di-2-Ethylhexylphthalate Replacements with Increased Insulin Resistance in Adolescents from NHANES 2009-2012. Hypertension. 2015.
Published by Medicaldaily.com