Physical Activity in Early 20s May Reduce the Risk of Osteoporosis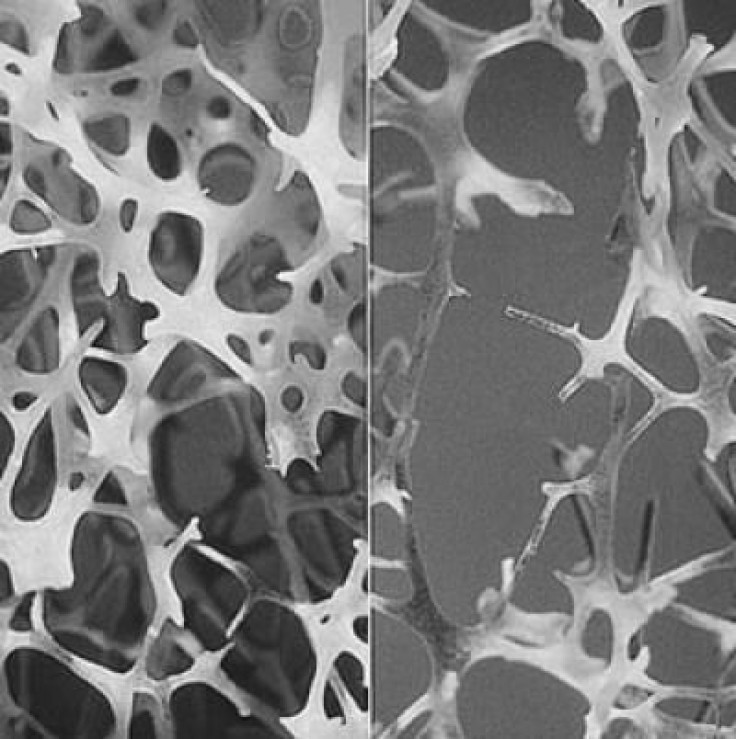 Exercise in the early twenties promotes bone growth may reduce the risk of osteoporosis later in life, according to a new study.
Researchers from the University of Gothenburg in Sweden studied 833 Swedish men between the ages of 19 and 24 and found that participants who increased their physical activity had significantly increased their bone density in their hips, lumbar spine, arms and lower legs, compared to participants who decreased their physical activity.
"The men who increased or maintained high levels of physical activity also developed larger and thicker bones in their lower arms and legs," said Mattias Lorentzon of the Sahlgrenska Academy's Centre for Bone and Arthritis Research in a statement released on Monday. "These findings suggest that maintaining or, ideally, increasing physical activity can improve bone growth in our youth, which probably reduces the risk of fractures later on."
Previous studies have shown that exercise before and during puberty had been particularly important for healthy bone development.
Scientists said that the bone strength is determined early in life, and the more bone mass accumulated in younger years significantly reduced the risk of bone fractures in later years.
Osteoporosis is the most common type of bone disease that leads to a heightened risk of bone fractures. The National Institutes of Health estimates that about half of all women and a quarter of men over the age of 50 will have a hip, wrist or vertebra fracture due to osteoporosis.
Osteoporosis in men is becoming an increasingly important public issue, and in 2003 a study published in the American Family Physician estimated that that about one in eight men older than 50 will have an osteoporotic fracture, and that about one third of hip fractures occur in men.
Although men are usually less susceptible to the bone disease because of their greater peak bone mass, hip fractures result in a 31 percent mortality rate a year after fracture compared to a rate of 17 percent in women, according to the 2003 study.
The study is published in the January 13th edition of the Journal of Bone and Mineral Research.
Published by Medicaldaily.com