Placenta Accreta Health Risks: Doctor Explains Condition Behind Kim Kardashian's Decision To Hire Surrogate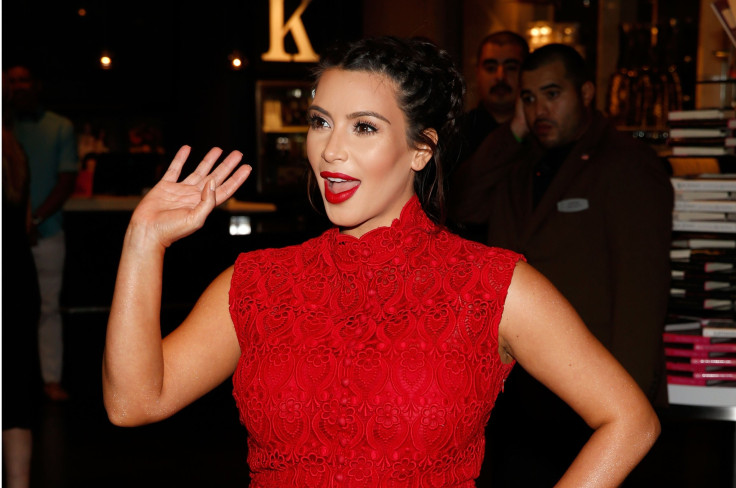 Kim Kardashian West and Kanye West plan to have a third child via surrogacy, according to People. The news has flooded headlines, but it's also left the public with many questions about the process. Here's what you need to know about surrogacy and the medical condition that led her to that decision.
During the birth of Kardashian West's first child, North West, she suffered from a high-risk pregnancy complication known as "placenta accreta."
Read: Kim Kardashian Says Her Post-Delivery Vagina Is 'Better Looking Than Before,' But How Is That Possible?
"My doctor had to stick his entire arm in me and detach the placenta with his hand, scraping it away from my uterus with his fingernails. How disgusting and painful!!!" she wrote on her blog. "My delivery was fairly easy, but then going through that--it was the most painful experience of my life! They gave me a second epidural but we were racing against time, so I just had to deal."
What Is Placenta Accreta?
During a normal pregnancy, a woman's placenta (organ that provides the fetus with oxygen and nutrients), disconnects from the uterine wall after she gives birth. But, for women who suffer from placenta accreta, some or all of the placenta stays attached. It's an "incredibly dangerous life-threatening complication," Dr. Brian Levine, the founding partner and practice director of Colorado Center for Reproductive Medicine, told Medical Daily.
There's often no signs or symptoms, except possible vaginal bleeding during the third trimester, according to Mayo Clinic. The condition, which is typically detected through an ultrasound, can cause complications including hemorrhage after delivery and premature birth.
Kardashian West had to have multiple surgeries to have the remaining piece of placenta removed as well as the scar tissue.
"This was all preventing me from getting pregnant the second time around. I have amazing doctors that helped me through the entire process and I'm so grateful i was able to conceive again!" Kardashian West explained, referring to her second child, Saint.
The mother of two is eager to have a third child; however, her doctors warned her about the dangers of getting pregnant again. Therefore, she began considering a surrogate, People reported.
Read: Babies Born Through IVF And Other Artificial Techniques Are As Smart As Those Naturally Conceived
What You Need To Know About Surrogacy
Women who have previously suffered from placenta accreta or are at risk of the condition are recommended to have their next child through a gestational surrogacy, one of the two kinds of surrogate mothers.
"The process does require the patient and partner to undergo in vitro fertilization, and then the embryos are transferred into the carrier," Dr Levine explained. "Typically carriers are women who are in great physical health and have had uncomplicated healthy pregnancies and deliveries in the past."
In addition to placenta accreta, women may consider a surrogate for other reasons including a hysterectomy that removed the uterus and severe heart disease, among other conditions. A mother can choose a friend or family member to be her surrogate, or she can go through an agency that acts as a liaison between the parties. Although there are no regulations on who can be a surrogate, experts agree on some general guidelines, including the mother be at least 21 years old and has passed psychological screening. The cost of the entire process can range from $80,000 to $120,0000, WebMD reports.
See also: Surrogate Mother Like No Other: Mom Battles Court For Right To Carry Dead Daughter's Child
Dr. Oz Warns Kim Kardashian About Risks Of Raising Her Premature Baby; What Do Preemie Parents Need To Consider?
Published by Medicaldaily.com