Please Remain Seated: Sobriety Tests For Boaters Now Designed For On-The-Water Checks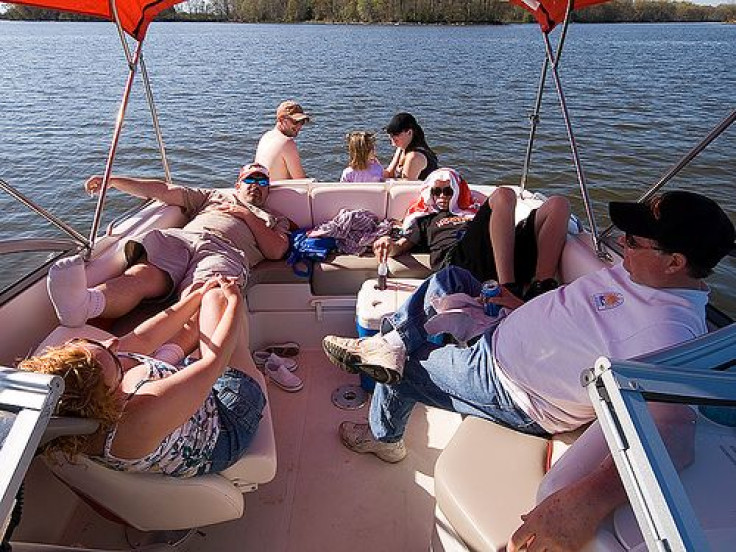 It's called "boating under the influence" (BUI), and in a lot of places, the stigma surrounding it nowhere near rivals the stigma of drunk driving. But as many states enact stricter boating laws, along with the U.S. Coast Guard's recent plan to crack down on drunken boating incidents, that margin may soon close.
While several states have retained their legal limit of .10 for blood alcohol content, many have adopted the standard .08, which is the legal limit for driving an automobile. What's more, the Coast Guard's seated sobriety test will allow authorities to make their stops while still on the water, instead of having to pull ashore and issue the test standing up.
Read more: Hudson River Boating Accident: Driver Jojo John Charged In Death Of Bride-To-Be, Alcohol Believed To Be Factor
For many, consuming alcohol is requisite to the boating experience. However, as alcohol-related deaths mark the top risk factor for boating accidents and fatalities in the last 15 years, the risks are clearly pronounced.
"A six-pack of beer and boating go together like a peanut butter and jelly." John Fetterman, law enforcement director with the National Association of State Boating Law Administrators (NASBLA) told Yahoo News. "There are still a lot of people that think that's just the way it is."
Since 2003, an average of 124 deaths occurs annually in the U.S. as a result of alcohol-related boating accidents. The Coast Guard has instituted a plan to reduce the overall death toll by five percent by 2016, taking careful measures in how it enforces boating laws.
"With this many fatalities, it's never not been a priority for us," Joe Carro, a Coast Guard boating safety specialist, told Yahoo News. "We're going at it the best we can."
The new laws start with increasing awareness and effectiveness among the states in how they handle cases of BUI. Thirty-eight states have begun using a seated sobriety test developed for marine officers, which allows the officers to approach a boat suspected of BUI and perform the test on-location. Previously, officers would direct the boat to shore and perform the test on the dock.
The new sobriety tests include a greater proportion of gaze-tracking elements and hand-eye coordination. They include names such as palm pat, hand coordination, and horizontal gaze nystagmus. Nystagmus is a quick, erratic movement of the eyes, and it signals the inability to focus in sobriety tests — specifically when the issuing officer instructs the subject to focus on a pencil moving back and forth.
Read more: 16 California Drug And Alcohol Rehab Centers Suspended After Abuse And Fraud Allegations
"Each of the field sobriety tests has identified clues," said Captain Richard Moore, boating law administrator for the Florida Fish and Wildlife Conservation Commission. "Every bit of it is scientifically researched: 'Here is what you look for and if you get this many indicators, there's a high likelihood that individual is impaired.'"
Some states have even bridged the punishments from sea to land, with Illinois being the 15th state to pass legislation that makes it possible to revoke a person's automobile driver's license if the boater is impaired on the water. The legislation came after a 2012 accident where an inebriated man high on cocaine ran over a 10-year-old boy in a speed boat.
The young boy, Tony Borcia, fell out of an inner tube one day in July when David Hatyina failed to notice him and accidentally drove right over him. Tony's mother has since started a nonprofit called the Y-noT Project, which encourages boaters to designate a driver, much like for automobiles.
"We do not want another family going through what we are going through," Tony's mother, Margaret Borcia, told Yahoo News, adding that a lack of social taboo could be standing in the way of progress.
"It seems like drinking and boating is the last socially acceptable place where you can drink and drive," she said.
Published by Medicaldaily.com