Plus-sized Model Robyn Lawley Decries Thigh Gap Trend: It's 'Dangerous' And Makes Her Mad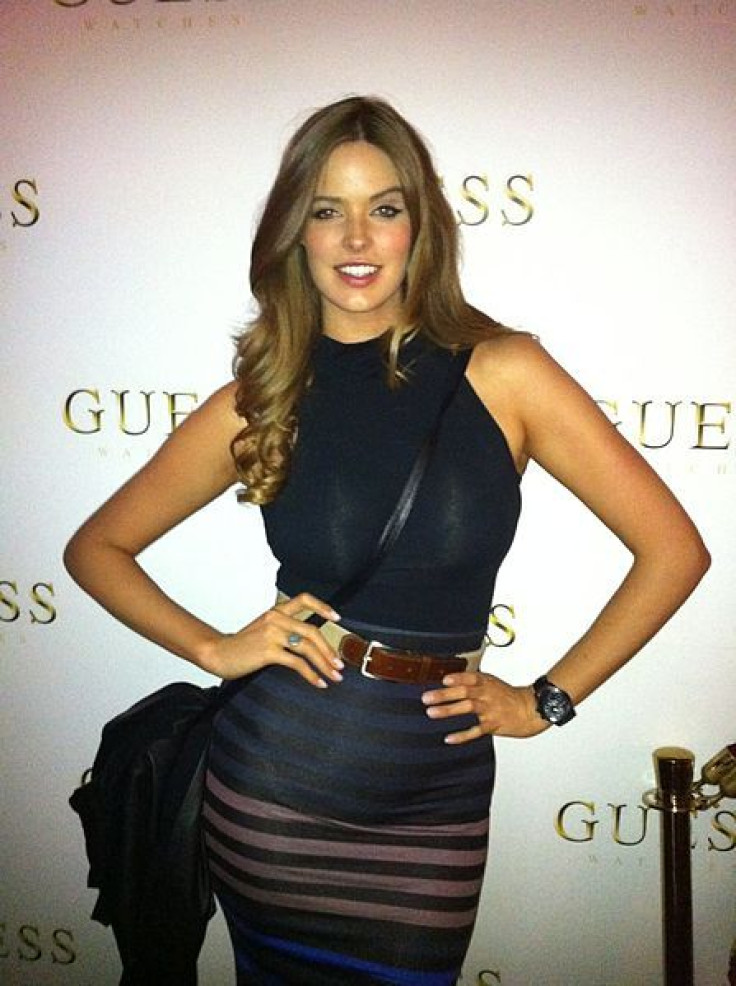 Model Robyn Lawley has a message to all the young girls who are unsatisfied with their bodies: the trends circulating the internet today, including thinspiration and "thigh gaps," are dangerous and unhealthy, both mentally and physically.
The 6 foot 2, 'plus-sized' model has chosen to become vocal about the issue after being criticized for being too heavy over social media. The thigh gap trend has gained popularity amongst pro-thinspiration girls, typically teenagers or young adults lurking on Tumblr, Facebook, Twitter and Pinterest posting images of thin and sometimes nearly-anorexic women as visual ways to remind them about their weight loss "goals."
Lawley first became thrown into the dialogue about thigh gaps when an old, untouched photo of her in lingerie was posted on a thinspiration Facebook page. The photo showed that she had some space in between her thighs to constitute thigh gap, but the bullying that followed the post was alarming. "I was called too 'hefty' to be featured," Lawley wrote in an article on the Daily Beast. "The word 'PIG' was often used to describe my appearance and my thigh gap was said to be not big enough. In the end I couldn't keep silent, and after 900 or so comments about my body, I decided to chime in."
Claire Myscho of the National Eating Disorders Association told USA Today that "[t]he issue of focusing on a particular body part is very common. What is new is these things have taken on a life of their own because of the Internet and social media." A study completed in 2011 at the University of Haifa found that young girls who spent the most time on Facebook were more likely to have a negative body image. And the aspiration of reaching the perfect amount of thigh gap could be physically impossible for many women, who may be genetically predisposed to having touching thighs -- or just have enough muscle due to fitness and athleticism that their thighs don't have a gap.
Lawley's message is perhaps a rare voice in the midst of a sea of attention paid to skinny celebrities and models, as well as a media industry that largely employs Photoshop retouching to make models look thinner and more attractive – ultimately creating 'fake,' unrealistic people in photographs. Recently, a video surfaced that showed just how misleading photos of models in the media can be. The video demonstrates how the original photo of a blonde woman was adjusted in Photoshop to completely change her appearance: the Photoshop effects made her eyes bigger, her hair longer and wavier, her lips redder, and her body thinner, accentuating her curves. At the end of the Photoshop work, the once-ordinary looking woman had been transformed into a Barbie-like image.
Lawley, who is a size 12 but is considered 'plus-sized' in the modeling industry, says she has known about the thigh gap trend since she was 12 years old. Now 24, Lawley has proclaimed her love of food, as well as acceptance of her body, as reasons why she didn't want to maintain the modeling standard of size 10.
"Fortunately for me, thousands of people respect my body, which means I get to travel the world advancing the ideal that healthy is beautiful and true acceptance comes from within, not from comments on a Facebook page," Lawley wrote.
Published by Medicaldaily.com