Pogues Guitarist, Phil Chevron, Dies After Battle With Head And Neck Cancer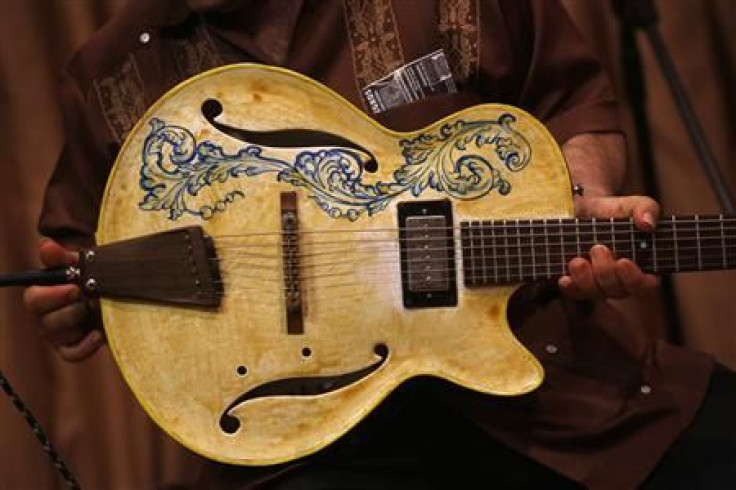 Phil Chevron, guitarist for the Celtic musical group The Pogues, passed away on Tuesday following a battle with head and neck cancer. The former Irish punk rocker was 56. He is survived by his mother and sister.
Instead of using their own words, Chevron's bandmates decided to adapt a short piece he wrote about a fellow musician who passed away. "We'd like to add our voices of sorrow to the many others in Irish and international music and theatre on the death of our friend, Philip Chevron, who died in Dublin today, aged 56. As was well known, Philip had been living with cancer for some time," they wrote.
Chevron, whose real name is Phillip Ryan, was first diagnosed with head and neck cancer back in 2007; however, he was deemed cancer-free in April 2012, Rolling Stone reports. Later that year, doctors discovered an inoperable tumor that led to the musician's grim diagnosis.
"After a long illness Philip passed away peacefully this morning. We all send our sincere condolences to his family," read a statement on the band's website. "He was unique. We'll miss him terribly. Dublin town, and the world, just got smaller. His loved ones are in our thoughts."
After starting his musical career in Dublin with his band, The Radiators From Space, Chevron moved to London where he quickly became the lead guitarist for The Pogues. Among his many contributions to the band, Chevron solidified his place after helping with arguably The Pogues' most memorable song, "Thousands Are Sailing."
Published by Medicaldaily.com