Polish Baby Born 23 Times Over The Drunk Driving Limit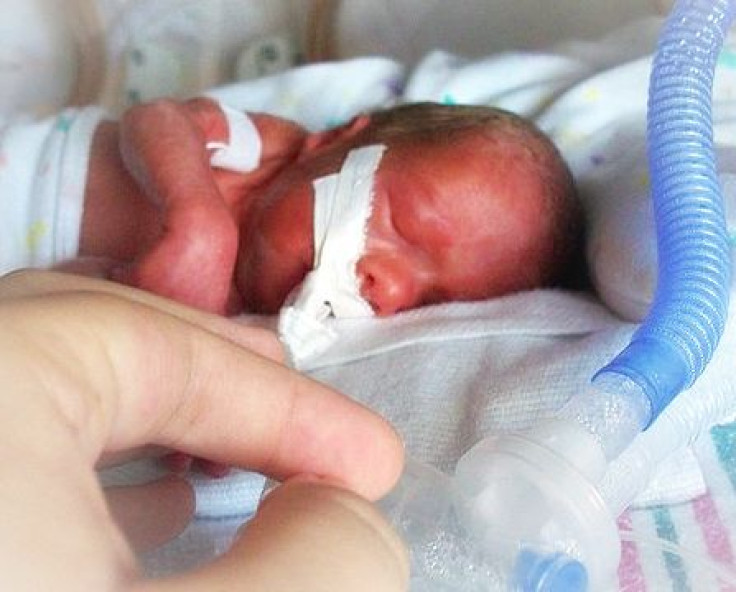 Doctors in Poland said they have delivered a baby with 4.5 g of alcohol in its system which is considered 23 times over the country's drunk driving limit.
Mirror.co.uk reported the shameless mother had been drinking heavily in the final months leading up to her pregnancy. While attempting to feed her habit at a local liquor store, the 24-year-old expecting mother fainted.
Emergency medical services rushed the unresponsive pregnant woman to the hospital where doctors were forced to perform an emergency caesarean section in order to save the child's life.
"The unborn baby was in severe danger of being poisoned to death. When he came out his heart was barely beating and he had 4.5g of alcohol in his blood," hospital spokeswoman Wojciech Zawalski said in a statement.
The child is currently being treated in the intensive care unit of the hospital to ensure all traces of alcohol are flushed from the system.
Police have not yet announced if they plan to press charges for endangering the welfare of a child; however, a representative did say, "The matter is under investigation."
According to the World Health Organization's data from 2010, approximately one million of the 38 million people living in Poland are alcohol-dependent.
This is not the first time a Polish child has been born with a life-threatening amount of alcohol in his or her system. Back in 2008, a 38-year-old woman from just outside of Warsaw delivered her infant prematurely with 2.9 g of alcohol in its system.
Published by Medicaldaily.com