PolitiFact's 'Lie Of The Year' Winner Is Pres. Obama: 'If You Like your Health Plan, You Can Keep It'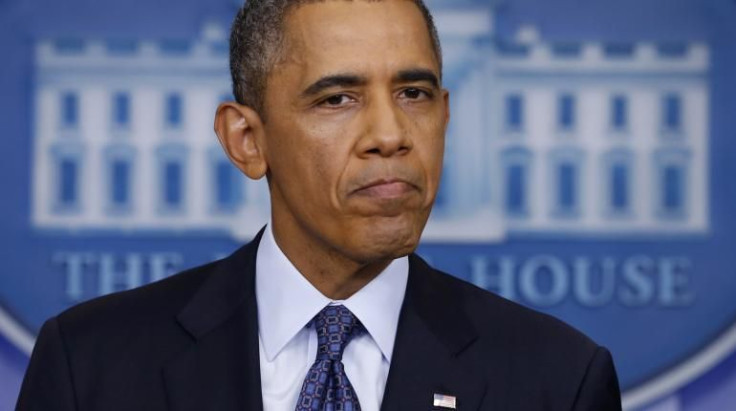 PolitiFact.com, a political fact-checking organization, has decided the winner of its "Lie of the Year" award for 2013. The not-so-prestigious honor was bestowed upon U.S. President Barack Obama for a comment he made time and time again about health care that turned out not to be true: "If you like your health care plan, you can keep it," Obama said.
The reality is, some already-insured Americans will have to change their plans to comply with the Affordable Care Act — Obamacare — in 2014, despite several reassurances by Obama and his administration that they would not. About 50 to 75 percent of Americans who already buy their insurance received cancellation letters for 2014, telling them that they'll have to relinquish their current plan. And some of those forced out of their insurance plans may have to buy pricier new policies. Early last month, Obama apologized to Americans forced to change insurance under the Affordable Care Act.
"I am sorry that they are finding themselves in this situation based on assurances they got from me," Obama told NBC News. "We've got to work hard to make sure that they know we hear them and we are going to do everything we can to deal with folks who find themselves in a tough position as a consequence of this."
White House spokesman Jay Carney said that the administration isn't paying much attention to the "lie of the year," according to NPR. Carney said end of the year awards are "always fun, even when they don't jibe with past characterizations of the same statement." The President and his cabinet are maintaining their focus on getting as many people signed up for Obamacare as possible before the Dec. 23 deadline for coverage starting Jan. 2014. Overall, Obama still believes that the Affordable Care Act is what's right for the American people as a whole, especially the millions of uninsured across the country. "The majority of folks will end up being better off, of course," he said. "Keep in mind that most of the folks who ... got these cancellation letters, they'll be able to get better care at the same cost or cheaper in these new marketplaces."
For more information on the Affordable Care Act and how you can enroll, take a look at Medical Daily's Obamacare Survival Guide.
Published by Medicaldaily.com