Porn Star's Medical Bills Now Her Responsibility, As GiveForward Cancels Fundraiser For Fear Of Misused Donations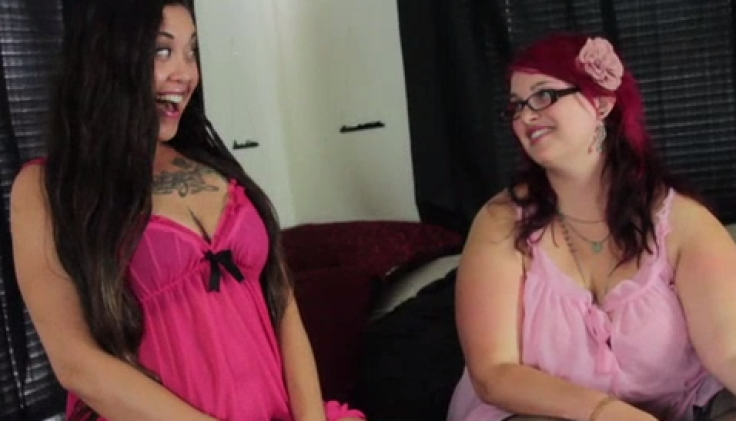 GiveForward, a crowd fundraising website similar to GoFundMe, has cancelled its campaign to help adult film star Eden Alexander pay for hospital treatment she required after developing septic poisoning. Alexander claims the payment system used by GiveForward, WePay, emailed her saying it could not continue the fundraising effort over fears she would "use the money for porn."
Following a near-fatal reaction to medication she was prescribed, Alexander was allegedly denied care by her doctors because it was believed her condition was caused by her work as an adult film star. Doctors also said the reaction was not due to prescribed medication, but illicit drugs such as methamphetamine. As the result of receiving no treatment, she quickly developed a staph infection that spread to major internal organs. According to Alexander, she almost died after going into a myxedema coma.
Not only did Alexander find out that her fundraising effort on GiveForward had been shut down, but she was also told that over $1,000 that had been raised prior to the account being closed would be forfeited. WePay told her the official reason for cancelling the fundraising effort was that its terms of service prohibited funding for anything of "a pornographic nature." After advocates for sex workers, including The Rumpus, came to Alexander's defense, WePay issued the following statement claiming it would allow her to reopen a new account:
The campaign was set up on May 11, 2014 and the money collected through May 14, 2014 has been settled to her bank. Upon reviewing payments starting May 15, 2014 WePay discovered tweets from others retweeted by Eden Alexander offering adult material in exchange for donations. This is in direct violation of our terms of service as our back-end processor does not permit it. WePay has worked with other adult entertainers who use our service and abide by our terms of service without any issues.

WePay is extremely empathetic to what Eden Alexander is facing and her hardship is unfathomable. We are truly sorry that the rules around payment processing are limiting and force us to make tough decisions.

WePay notified GiveForward and the campaign has been shutdown as of May 17, 2014. Upon further review, WePay suspects Eden may not have been aware of the terms of service and we are offering her the ability to open a new campaign for further fundraising. We have reached out directly to Eden to help.
Thankfully, Alexander's friends have rallied to help the adult film star pay for her medical bills through another crowdsourcing site, Crowdtilt. Started by her close friend Kitty Fisher, Alexander's account on Crowdtilt has currently received over $9,400 in donations with 24 days to go. Funds collected by the site are needed for a homecare nurse, physical therapy, a dog walker, housekeeper to help with chores, medical bills, and living expenses.
Published by Medicaldaily.com