Post-Hook Up Regret: Casual Sex Up Among College Students Associated With Psychological Distress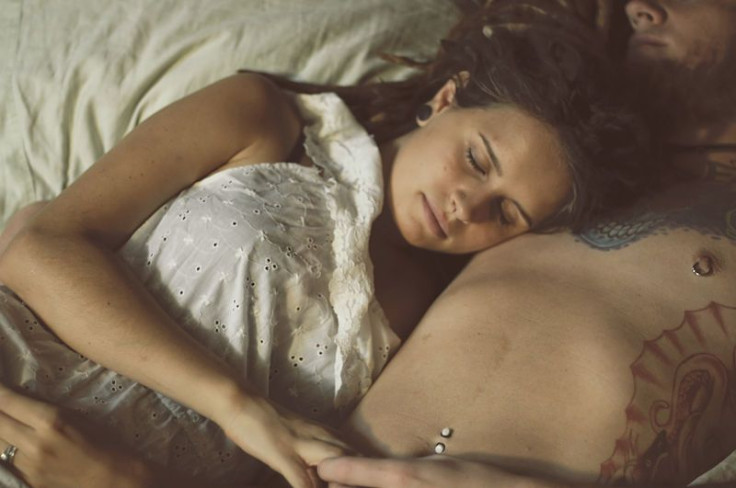 To settle the ongoing rhetorical debate over the psychological effects of casual sex, researchers set out to find out the relationship between hooking up, well-being, and distress. They found that those who participated more in casual sex tended to have higher levels of anxiety, social anxiety, and depression.
Researchers surveyed 3,907 college students ages 18-25 in an online survey with a range of question topics including identity, culture, psychological well-being, and risky behaviors. Casual sex was defined as having sex with someone after knowing them for a week or less.
They found that on average, 11 percent of students reported having casual sex. The proportion of men was higher, with 18.6 percent of men and 7.4 percent of women engaging in the behavior. They also found that casual sex was "negatively associated with well-being and positively associated with psychological distress," said Dr. Melina M. Bersamin of California State University, Sacramento. This results was the same for both genders.
"It is premature to conclude that casual sex encounters pose no harmful psychological risks for young adults," Bersamin said. She hopes the study will be the basis for future research, which will delve deeper into the causal links, because at the moment, they are still unsure whether it's the sex that leads to psychological distress, or if existing mental health problems cause the students to engage in casual sex.
It could just be the sex that leads to the psychological distress. A separate study, which was research for the book The End of Sex: How Hookup Culture is Leaving a Generation Unhappy, Sexually Unfulfilled, and Confused About Intimacy, author Donna Freitas found similar results. In a survey of 2,500 college students, 557 male and female students responded to a question about how they felt the morning after a hookup — 41 percent of them reported feeling sad, regretful, and ambivalent.
"Our data has shown that one of the greatest contributors to hookup behavior is a desire for sexual pleasure," Justin Garcia, sex researcher at the Kinsey Institute in Indiana, told CNN. "However, there are also a large number of college students — around 50 percent in one of our studies — that hook up because they are hoping to start a romantic relationship or want emotional gratification."
While Freitas said that "students feel so much pressure to show they are part of things that they'll count almost anything as a hookup," her research suggests that it's not the preferred method of having sex. Many of the participants expressed a willingness to have a long-term, committed relationship sometime in the future.
"As people get a bit older, we also see more traditional dating practices across all age groups," Garcia said. "That will never change — pursuit of sex and love are at the core of the human condition."
Source: Bersamin M, Zamboanga B, Schwartz S, et al. Risky business: Is there an association between casual sex and mental health among young emerging adults? Journal of Sex Research. 2013.
Published by Medicaldaily.com