Pot Fans, Foes Fume As Washington, D.C. Tests Limits Of High Life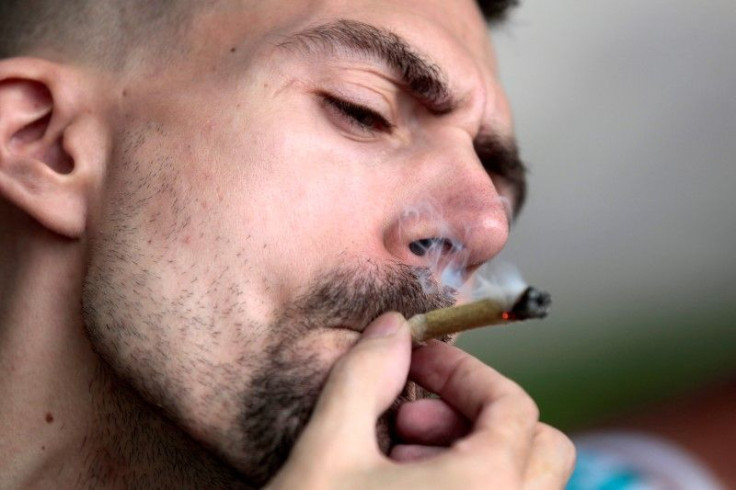 WASHINGTON (Reuters) - Almost a year has passed since it became legal to smoke, but not sell, marijuana in Washington, D.C., and pot enthusiasts and opponents alike are chafing under a compromise that leaves smokers in a haze over how to obtain their weed.
Sales of equipment to grow the plants indoors are booming, bartenders are getting joints as tips and the city council is deliberating whether to license cannabis clubs.
Both smokers and police complain that the city's ban on sales, imposed by congressional conservatives, are leaving residents to bump up against legal limits around the drug.
"It is kind of the Alice in Wonderland of cannabis legalization. It's like there's all these rules and regulations that no one follows," said Alex Jeffrey, executive director of DC NORML, a marijuana reform advocacy group.
Possession and transfer of small amounts of marijuana became legal in the city of 660,000 people on Feb. 26, 2015, following overwhelming approval in a 2014 referendum. The states of Colorado, Washington, Oregon and Alaska have also made pot lawful for recreational use through referendums, although it remains illegal under federal law.
Those states have cleared the way for sales of pot, creating a bustling trade in smokable and edible versions of the drug. Campaigns are under way in a half-dozen other U.S. states, including California and Massachusetts, to place legalization initiatives on ballots this November.
Last year Washington Mayor Muriel Bowser and other city leaders limited pot to home cultivation and consumption when Congress, which has oversight over the heavily Democratic city, blocked sales through a rider, or add-on, to a spending bill.
Before legalization, city finance officials estimated the District marijuana market at $130 million a year.
"This limbo that we're in because of the congressional rider is untenable," said District Council member Brianne Nadeau. "It's a big problem."
Nadeau and other lawmakers voted unanimously this month to study whether to license private pot clubs.
Proponents say the clubs would provide a place to smoke for people living in federal public housing or who do not want to smoke in front of their children.
GROW YOUR OWN
The Washington law has meant a "green rush" of cultivation in basements, bedrooms and closets. The 2015 District of Columbia State Fair even started a "Best Bud" marijuana category.
Pot advocates estimate that from 500 to 1,000 people are growing for maximum yield.
One grower, a 29-year-old retail worker, last month tended 5-foot-high (1.5-meter high) plants thriving inside black grow tents in a bedroom that had a whiff of fertilizer and was cluttered with chemicals, security cameras and LED lamps.
The rewiring job to handle the power load was paid for in pot. Part of the harvest goes to backers who helped bankroll his $25,000 in equipment.
"It sucks because we have to create these very convoluted, weird explanations in order to dance around the weak laws that are around right now," said the man, who asked that his name not be used.
Sales of pot-growing equipment have boomed. Capital City Hydroponics now sells as many starter kits in a day as it did in a typical week before legalization, said clerk John Diango.
"All walks of life come in here, young to old, all classes, all creeds and colors," he said.
Just 276 people were arrested for pot-related violations in the District last year, down from 4,814 in 2011, according to federal prosecutors.
Leroy Burton, a former head of the District's police union, said that before pot was legal, officers had been able to use possession as leverage against suspects. That edge is now gone, he said.
One of the rare arrests came in December, when two men were busted for providing "Kush God" brand pot brownies and gummies to passersby out of cars for weeks in exchange for donations. Police seized the pair's Lexus and two Mercedes cars, all decorated with images of marijuana buds.
(This version of the story has been refiled to correct garbled number to "$25,000" from "$25,0000" in fifteenth paragraph)
(Reporting by Ian Simpson; Editing by Scott Malone and James Dalgleish)
Published by Medicaldaily.com