'Pot Mom' In New York Released On $500K Bail; Andrea Sanderlin To Return To Court For Multi-Million Dollar Drug Charges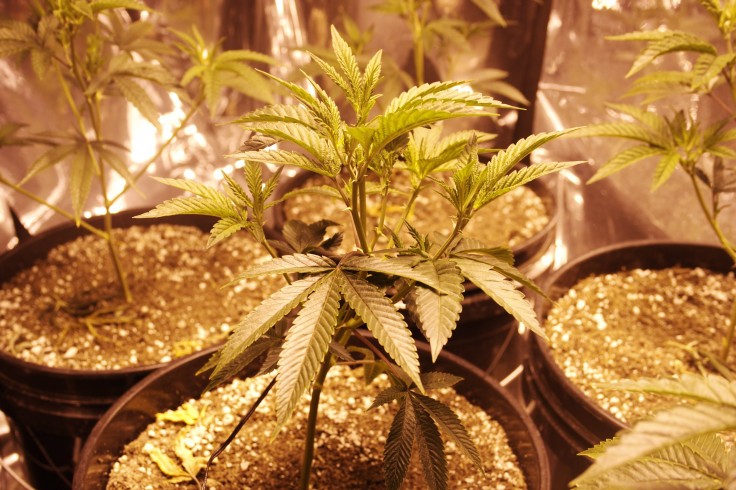 Andrea Sanderlin is a 45-year-old New York mother of two and accused of running a multi-million dollar marijuana operation out of her Scarsdale mansion, aptly earning herself the name 'Pot Mom.' Sanderlin was caught outside an undercover grow house in Queens on May 20 and was released from jail today on a $500,000 bond. She will now await her July 15 trial date on federal drug charges while staying in her parents' Manhattan apartment where she will be electronically monitored.
She has pleaded not-guilty to charges of manufacturing and possessing marijuana with intent to distribute and operating a drug premises. Since her arrest, authorities say she has refused to answer any questions on how she bankrolled the upscale lifestyle in Westchester County, just north of New York City.
Sanderlin's grow house in Queens contained over 3,000 pot plants worth an estimated $3 million, which was completely confiscated by the federal agents. Agents also believe she was trying to grow new locations at a warehouse in Brooklyn and one in the Bronx due to the abnormally high electricity bills and rent in her name.
"For all I know, she has millions of dollars or she could have a couple hundred dollars," presiding Judge Steven M. Gold said at the bail hearing in a federal court in Brooklyn. "She hasn't worked, but she's living in Scarsdale and driving a Mercedes. I can't add that up."
Sanderlin supported her two daughters, ages three and 13, and reportedly paid for her $2.3 million home by cash with an estimated rent of $10,000 to $12,000 a month.
Many are comparing the lavish lifestyle supported by marijuana drug deals to the hit HBO series Weeds, in which an affluent California mother of two loses her bread-winner husband to a heart attack while jogging. In order to keep her up middle-class lifestyle, she begins a marijuana drug-dealing career.
But that is fiction, and unfortunately for Sanderlin, the reality is, if convicted, she could face up to 10 years in jail and $10 million in fines.
Sanderlin first came under the radar as a suspicious person of interest after U.S. Drug Enforcement Agents found a Consolidated Edison utility account linked to her. It was being used to power lighting, irrigation, and ventilation at a Queens warehouse, according to court papers. The operation was listed under the name Fantastic Enterprises.
Agents then followed the Sanderlin from her home in Scarsdale to the warehouse in Queens, and after obtaining a warrant, discovered the lucrative underground business.
It is unknown how long Sanderlin has been running her business, but the various people that signed her bail hardly knew her, according to Judge Gold who also required she get family members to sign if she wanted to remain out of jail until her court date.
"She's very happy to be going home to be with her children," said her lawyer Joel Winograd. "She's going to take a hot shower, eat a good meal and try to get on with the rest of her life."
Published by Medicaldaily.com