Powdered Alcohol Gains Federal Approval, Rehashing Flavored Tobacco Debate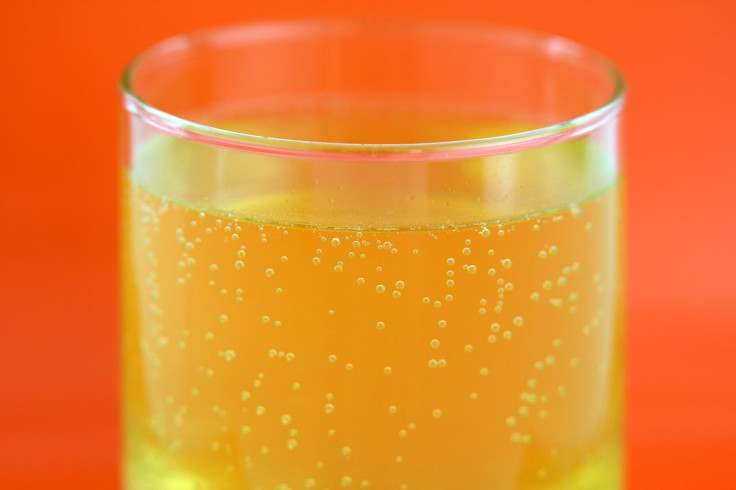 Following a tumultuous back and forth battle with the Alcohol and Tobacco Tax and Trade Bureau (TTB), powdered alcohol has finally gained federal approval. Due to the controversial nature of alcohol in a powder form, Palcohol critics remain wary of the potential health ramifications of freeze-dried alcohol. Palcohol founder Mark Phillips says he came up with the idea for powdered alcohol while considering an effective way to enjoy an alcoholic beverage on a hike or bike ride, but many experts just don't see teens and young adults using the newly approved product responsibly.
Palcohol's road back to federal approval started back in April 2014, when it initially gained approval from the TTB. Less than four months later, the Food and Drug Administration banned powdered alcohol before it hit store shelves. In light of Wednesday's approval, TTB representative Tom Hogue told The Associated Press that labeling issues, which allegedly hindered Palcohol's initial approval, were now resolved; TTB approved four powdered alcohol varieties.
But hold on to your horses, potential Palcohol customers. While the TTB did approve powdered alcohol on a federal level, Hogue made it clear that states will still have to decide if Palcohol is right for them. A number of states have already issued a ban or are considering a ban on powdered alcohol within their borders, including South Carolina, Vermont, New York, and Colorado (yes, the same Colorado where recreational use of marijuana is currently legalized).
"I think being proactive and jumping out in front of the problem is probably the right thing to do," Chris Johnson, executive director of the County Sheriffs of Colorado, said in statement. "It really doesn't have any place in our society, powdered alcohol. We have enough problems with the liquid kind."
According to Palcohol's website, the company expects its product will hit liquor store shelves sometime this upcoming summer and will only be available to customers 21 or older. As the number of states considering a ban on powdered alcohol continues to grow, Palcohol says competition with the liquor industry is the reason for such measures. Phillips, who did not return a request for comment from Medical Daily, denies any possible adverse health concerns involved with consuming Palcohol.
"Many states are moving to ban powdered alcohol. Why? Because the liquor industry is against it and they want to squash competition and protect their market share," read a statement posted to Palcohol's website. "The liquor companies have lots of money to lobby for what they want and we are no match for their deep pockets. But should big money be allowed to make the laws?"
Although the company claims Palcohol is only "liquid alcohol in powder form," experts say flavors like Cosmopolitan, Powderita, and Lemon Drop, will undoubtedly make powdered alcohol an attractive product among America's youth. With its appealing flavors, many health officials have likened powdered alcohol to flavored tobacco products. Experts also fear that risk-taking young adults will inevitably try snorting powdered alcohol to get their kicks. After all, some adventurous boozers have already made vaping alcohol a thing.
"Nothing even close to this has been on the market in the recent past in the U.S., or ever," attorney Robert Lehrman told CBS This Morning when Palcohol won initial approval. "Underage drinking is a big concern when it comes to powderized alcohol. I do think parents and teachers, this probably will get their attention in a big way."
As spring break kicks into full gear, it looks like we'll have to wait to get boozy college students' take on powdered alcohol.
Published by Medicaldaily.com