Powdered Caffeine Overdose Deaths Prompt Advocates To Lobby FDA For A Ban On The Substance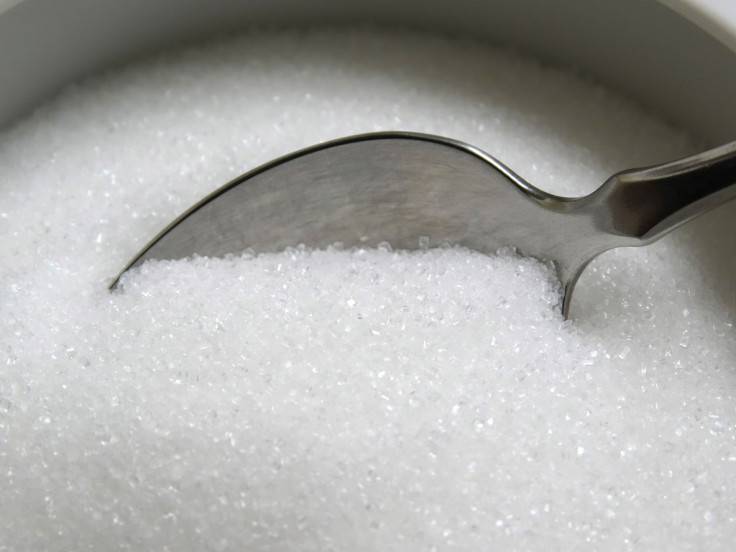 Wade Sweatt tried the white powder for the first time in 2014. Then, after "several long, terrible days," in the words of his parents, the 24-year-old passed away. High school wrestler Logan Stiner overdosed on the same type of powder days before his graduation that same year. These men weren't snorting cocaine — they were just trying to stay awake with some caffeine.
According to the Food and Drug Administration (FDA), a single teaspoon of pure, powdered caffeine is equivalent to about 28 cups of coffee. This much caffeine can cause vomiting and diarrhea, and even a dangerously rapid heartbeat, seizures, and death. It's bad enough that powdered caffeine seems to be readily available on the internet, easy for any adult, teen, or child to access, but the brands who sell the substance aren't very clear on how dangerous it is, either. One brand, for example, recommended consumers take "1/32 teaspoon" for a safe amount. By comparison, a "pinch" of salt is generally considered 1/16 of a teaspoon, according to The Daily Beast.
Since the deaths of the two men, the FDA has posted a consumer advisory about the substance, and written warning letters to companies that sell it. This only stopped the companies from marketing the product, though, and powdered caffeine remains readily available online from international sellers.
"It is astonishing that a substance that is fatal for adults in the amount of 2 tablespoons is sold cheaply over the internet as loose powder in large bags without clear warnings," wrote Laura MacCleery, director of regulatory affairs at the Center for Science in the Public Interest, in a statement. "A ban on such products would allow law enforcement action against any company selling it — not just the five that received a warning letter… It would also send a far clearer signal to the public about the risks."
MacCleery seems to be correct in her assessment that the public is largely unaware of the dangers of caffeine powder, or even the existence of the powder itself. Logan's mom Kate Stiner told ABC News that she had never even heard of powdered caffeine before her son's death. Now, she's personally lobbying the FDA to ban the substance. Sweatt, on the other hand, had searched the web for conversion tables to determine a safe amount of caffeine before his death. His calculation was wrong.
Sweatt's parents released a statement about his death, explaining that he didn't care for the taste of coffee, so he tried powdered caffeine.
"As we found out in the most awful way, while you can survive a heroin overdose, after an overdose on caffeine, there is nothing that medical professionals can do to save you," they wrote. "What followed was several long, terrible days in which Wade had cardiac arrest over and over again. We finally had to make the terrible decision to take him off life support, after it was clear he was brain dead."
Sweatt's parents, like Stiner's, are advocating for a ban on powdered caffeine to protect others from this kind of preventable tragedy. "We know from a few minutes of searching on the internet that these products are still being sold and can easily be bought. So why won't the FDA do its job?"
While the FDA told The Daily Beast that it cannot comment on the pending petition to ban powdered caffeine, it said it takes the concerns "very seriously."
Published by Medicaldaily.com