Powered Exoskeleton: Wearable Robots May Help People With Paralysis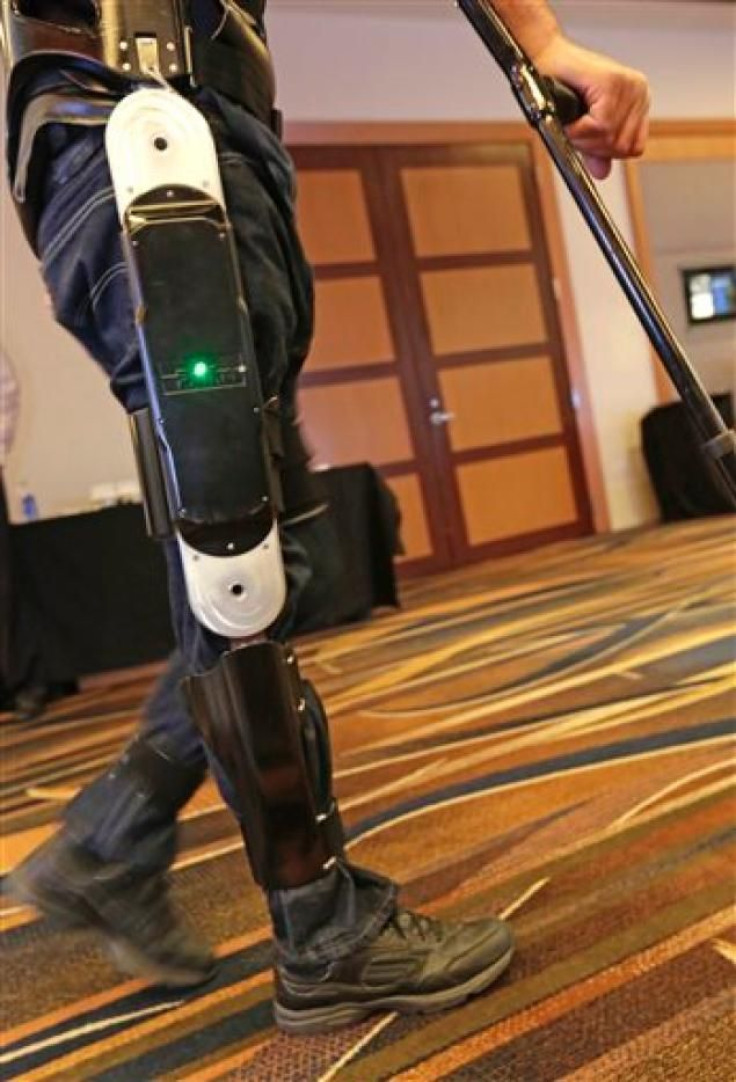 Lightweight wearable robots are being tested as a powerful new rehabilitation tool.
The devices may be able to help people with spinal injuries, as well as those recovering from strokes, multiple sclerosis, and cerebral palsy, AP reports.
Also called "electronic legs" and "powered exoskeletons," the inventions are being tested in U.S. rehab hospitals, where patients use them under the supervision of physical therapists.
A wearable robot built by Indego enabled Michael Gore to stand and walk across the room. Eleven years ago, a workplace accident left him paralyzed from the waist down.
At least a year away from being available on the market, the 27-pound device is the lightest of the robot exoskeletons being tested. It is composed of pieces that fit in a backpack and snap together.
The aim for the device is to be light enough to be carried by a wheelchair user, so it can be assembled and used for walking as needed.
The device is responsive to commands issued by leaning forward, moving side-to-side, and leaning back, commands that tell the robot to take a step, walk, and come to a halt, respectively.
Crutches are used with the device for balance.
"Being able to speak with you eye-to-eye is just a big emotional boost," Gore said to a reporter. "Being able to walk up to you and say hello is not a big thing until you cannot do it."
Others are more skeptical about the potential of the new devices.
"None of them have fall prevention technology," said Arun Jayaraman, of the Rehabilitation Institute of Chicago, who is testing a number of similar devices.
"If the person falls, they can hurt themselves badly," said Jayaraman. "If you fall down, how do you get off a robot that is strapped into you?" Additionally, they should be lighter and have longer-lasting batteries, he said.
If the devices become available for personal use, estimates by various media outlets put the price between $50,000 and $75,000, AP reports.
Experts say that several more years of research are needed to lower costs enough that insurance companies would consider covering them, said Paul Tobin, president of the nonprofit advocacy group United Spinal Association.
"It's going to be critical that people have a thorough medical evaluation before trying something like this, especially if they've been injured for some time," Tobin said. "It won't be appropriate for everyone. For some people, it will be a godsend."
Published by Medicaldaily.com