Psychologists Reveal That Men and Women Do "Love Differently" But Are Equally Affectionate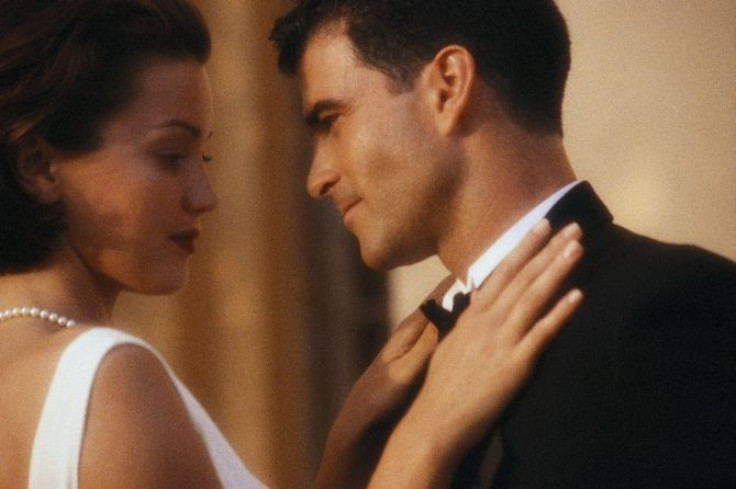 While popular culture generally reinforces the idea that men and women "love differently" and that women are better than men at expressing love in romantic relationships, psychologists say that there is very little research to actually support the notion.
A new study, published in the journal Personality and Social Psychology Bulletin, finds that while men may be just as likely as women to be openly affectionate, researchers also identified some surprising differences between men and women in the way they express their love.
Study author Elizabeth Schoenfeld, a researcher at the University of Texas in Austin, found that while men show love by initiating sex or sharing activities together, wives express love by being less assertive and more accommodating.
Researchers interviewed each of the 168 couples living in rural central Pennsylvania participating in the study who were in their first marriages about their activities and interactions with their partners within two months of when each couple was married and then annually over the course of 13-year study and a final set of interviews after the end of the study.
Nearly all of the participants were white and more than half had at least a high school education.
Contrary to the common gender stereotypes, the latest findings revealed that the more men love their wives, the more likely they were to be affectionate and create an environment in which the couple does a variety of things together, be it leisure activities or household chores.
However, love did not seem to affect whether a husband would do more household chores or his enthusiasm to relieve his wife of the chores for which was she was responsible.
While the more husbands loved their wives, they more likely they were to initiate sex, wives were actually less likely to make the first move the more they loved their husbands.
The findings suggest that if a wife is not feeling loved by her husband, she may be more accommodating to her husband's moods and needs in an attempt to kick-start the marriage, rather than expressing interest or engaging in more joint activities.
"Multilevel analyses revealed that, counter to theoretical expectations, both genders were equally likely to show love through affection. But whereas wives expressed love by enacting fewer negative or antagonistic behaviors, husbands showed love by initiating sex, sharing leisure activities, and doing household work together with their wives," the study authors wrote.
Other experts say that gender differences in marriages are often overemphasized.
"There aren't too many real gender and sex differences between men and women on the whole," said Stevie Yap, a researcher in the department of psychology at Michigan State University in East Lansing, according to HealthDay. "If you look at the overall research, gender differences don't usually hold up."
Yap, a researcher on happiness and marriage, found that while marriage doesn't make people happier, it protected people from declines in happiness that occur in adulthood.
He said that only a handful of gender differences have actually been scientifically proven like men are generally physically stronger, more sexually active and have a greater tendency towards aggression. However, he notes that even these three traits can be modified by socialization and experience.
Published by Medicaldaily.com