Volunteer Organization 'Samaritans' Sheds Light On What It's Like To Work For A Suicide Hotline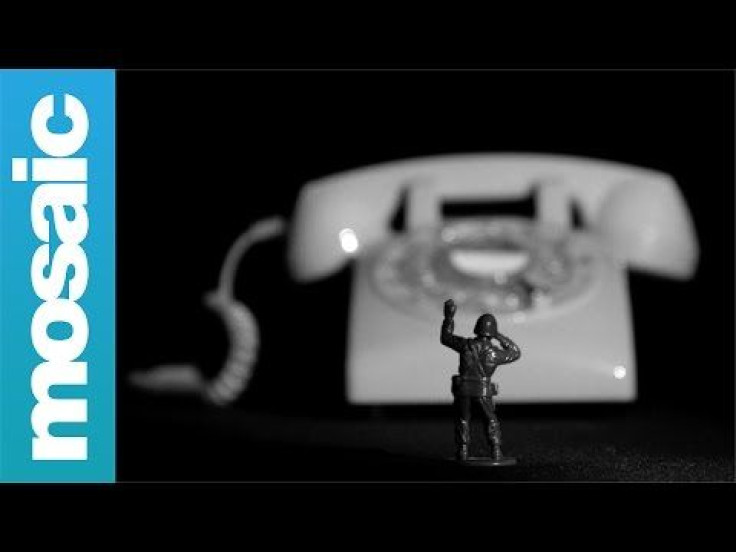 What exactly does it feel like to work for a suicide hotline and what do those responsibilities entail? A volunteer-based organization called Samaritans in the UK sheds light in a video on what it means to be taking calls from people who are suffering and how they try to help them. They say it all boils down to one simple thing: offering a listening ear when there is no one else to talk to.
"There is a level of kindness that goes into it," says one of the Samaritans volunteers, "that we are there to befriend people who sometimes feel there is nowhere else to turn."
Samaritans offers its services to anyone who feels compelled to call, finding that those who reach out often have no one else in their lives to share their despair with. Out of all of their calls, 1.3 million that were received last year came from men. Samaritans says that men are the most difficult group to reach out to, and the organization is working extra hard to connect to this group.
Typically, says one of the volunteers, every other call they get is from a man. While calls from women can last between 30 to 40 minutes, calls with men will only last about seven. Volunteers from this organization are not sure why, but they know men have a harder time communicating how they are feeling than their female callers. So, accordingly, Samaritans is trying to change its tactics. Instead of asking the direct question, "How are you feeling?" volunteers have noticed that men will respond more to "What's on your mind?" or "What's happening in your life right now?"
Samaritans' special attention to how men communicate has helped the org extend the length of its calls to about 15 minutes, with hopes to make these calls even longer.
According to Save.org, a suicide awareness and education organization, 41,149 people committed suicide in 2013, constituting the 10th largest cause of death in the United States. Out of every suicide, 79 percent are men, and men are four times more likely to commit suicide than women. The work that Samaritans is doing is thus extremely important; by figuring out how to connect with these men, and show them they have an outlet for their emotions, they can reduce the statistic.
To learn more, view the video above or visit their website.
Published by Medicaldaily.com