Facebook Works With Mental Health Organizations To Add Suicide Prevention Tools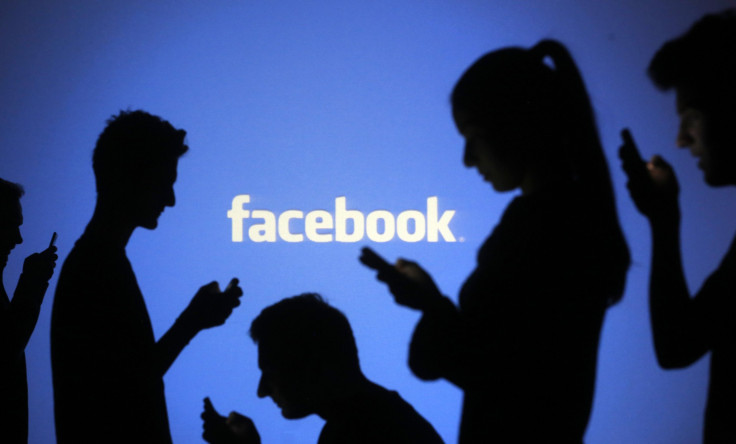 Facebook announced this week it's adding new prevention tools in the next couple months for users in the U.S. struggling with suicidal thoughts.
In a post for Facebook Safety, product manager Rob Boyle and safety specialist Nicole Staubli wrote keeping their users safe is their most important responsibility. So they worked with mental health organizations Forefront, Now Matters Now, the National Suicide Prevention Lifeline, Save.org, and more to figure out a way to better connect with distressed users. The tools they came up with will provide more resources and support.
The gist is if one user sees a troubling post on another user's Facebook page, they will flag the post. Facebook already has 24/7 teams in place working to send help and resources to serious reports, like self-injury, but the new tools take it a step further. Facebook will encourage struggling users connect with a mental health expert at the National Suicide Prevention Lifeline (NSPL), as well as give users' friends and family the chance to reach out and provide tips and advice on how they might be able to work through their feelings.
The users who flag the post in the first place will have more options, too.
"We're also providing new resources and support to the person who flagged the troubling post, including options for them to call or message their distressed friend letting them know they care, or reaching out to another friend or a trained professional at a suicide hotline for support," Boyle and Staubli said.
Of course, this isn't an easy conversation to have. As reported by the American Foundation for Suicide Prevention (AFSP), regardless of intention, "the words we choose can sometimes sound harsh or judgmental…it is best to follow the lead of those who have been affected by suicide when talking about this, sensitive subject." Because not having the conversation is worse. The AFSP cited 2013 statistics that found suicide was the 10th leading cause of death for Americans; someone died by suicide every 12.8 minutes that year.
Ninety percent of all people who die by suicide are suffering from a mental illness, like depression, bipolar disorder, and anxiety. Though in many cases, these illnesses go undetected. Someone who is depressed isn't always sad, tearful, or withdrawn. And some suicides are pure impulse. Depressed men, in fact, seem more angry and irritable; teens become more physically aggressive and destructive, or break the rules, the AFSP said.
Rest assured, asking a user about their suicidal thoughts won't plant ideas in their head (as the AFSP acknowledged many frequently ask about). A direct, non-judgmental approach encourages conversation and users to share their thoughts and feelings.
Facebook will improve upon its global tools following the launch of its U.S. updates. Until both updates are launched, if someone you know is struggling with thoughts of suicide right now, get help. Call a suicide prevention hotline, like NSPL, AFSP; text a crisis counselor; or visit a walk-in clinic.
Published by Medicaldaily.com