Whole Foods Salads Recall Over Listeria: Healthy Food Juggernaut Continues Its Nightmarish Year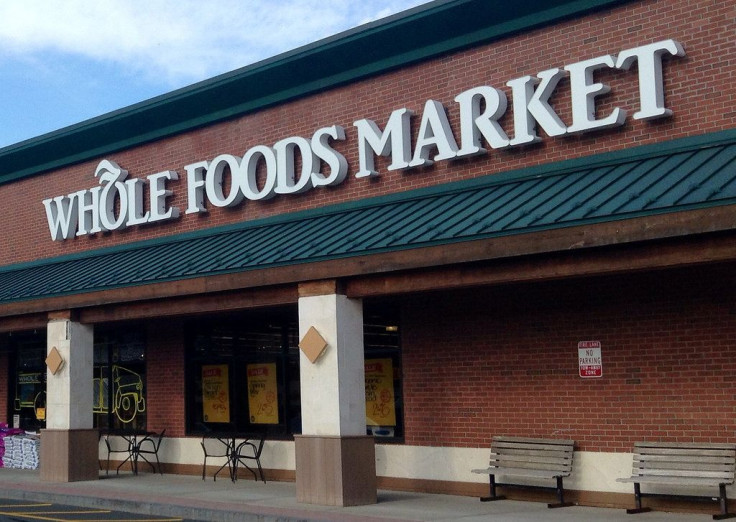 Whole Foods has had a rough go of it this past year. First, the health food giant was exposed for overcharging customers in what New York City officials called "the worst case of mislabeling they have seen." Then they took a lashing on social media for trying sell its customers $6 "Asparagus Water" — a bottle of water with three asparagus spears. Now the company has issued a recall of curry chicken salad and classic deli pasta salad products sold in seven states over a potential Listeria contamination.
Although no illnesses have been reported as of yet, Whole Foods issued the recall after a sample of the products tested positive for Listeria during a routine inspection. Products sold between Oct. 18 and Oct. 22 with a "sell by" date of Oct. 23 have been recalled in seven states, including Massachusetts, Maine, New Hampshire, Rhode Island, Connecticut, New York, and New Jersey. Salads may have been purchased prepackaged, in salad bars, in store's chef's cases, and in sandwiches and wraps prepared in the stores.
According to the Centers for Disease Control and Prevention, listeriosis is a serious infection that is caused by eating food contaminated with the bacterium Listeria monocytogenes. It often affects older adults, pregnant women, newborns, and people with weakened immune systems. Symptoms of listeriosis include fever, muscle aches, diarrhea, and nausea. Around 1,600 illnesses and 260 deaths occur each year due to Listeria. Whole Foods has asked any customers who have purchased these products to discard them and bring their receipt to the store for a full refund.
Published by Medicaldaily.com