Queen Latifah Discusses Keeping Positive Body Image, Overcoming Alcohol Abuse: 'I Decided To Love Myself'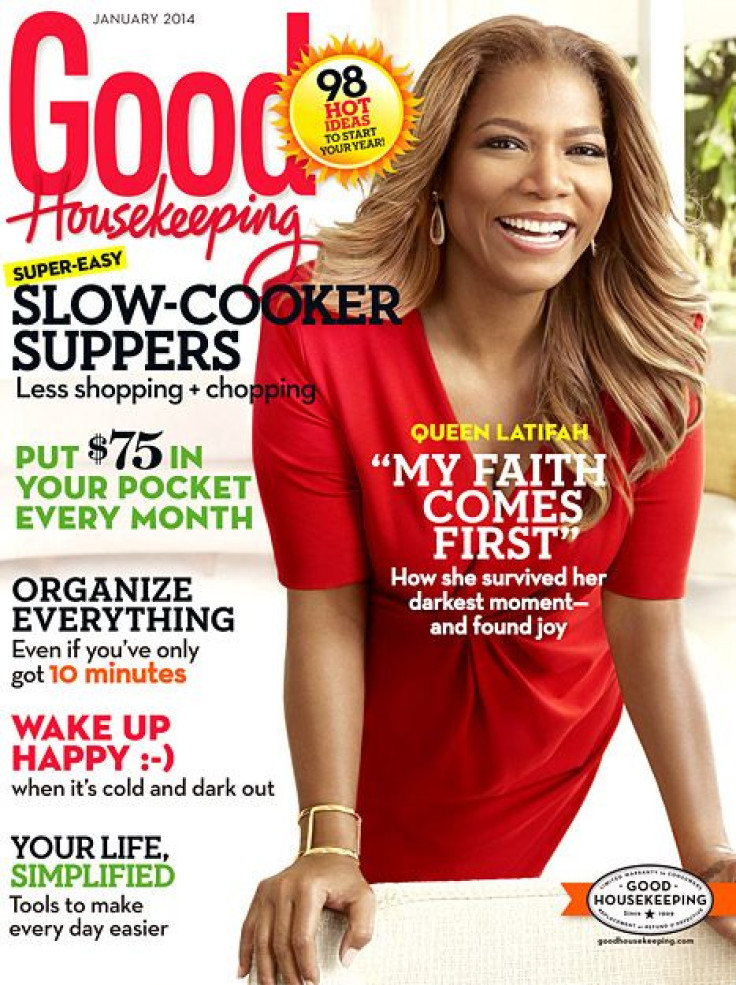 Queen Latifah seems to do it all. She's a hip hop artist, Oscar-nominated actress, CoverGirl cosmetics spokeswoman, and now, a daytime talk show host. In a candid interview with Good Housekeeping magazine, the Queen reveals that her journey to the spotlight hasn't been a fairytale. She struggled with body image issues and alcohol dependence over the years but says a decision to love herself was all it took to help her overcome.
"I think I got to that place by not being happy with the other side — hating your body and criticizing yourself all the time. When I was around 18, I looked in the mirror and said, You're either going to love yourself or hate yourself. And I decided to love myself," Latifah said, according to Us Magazine. "That changed a lot of things."
The Queen has conquered music, film, and television, but she says that understanding and addressing her alcohol abuse problem is one of the things that makes her most proud. After her brother was killed in a motorcycle accident in 1992, Latifah admits to using alcohol to help her cope with the grief. "My life was rocked to the core," she explained. "And I felt guilty, because I was angry at God." A few years later in 1995, Latifah and her friend were victims of a carjacking. Both were nearly killed. And just one year after that, in 1996, she was arrested when police found marijuana and a handgun in her car. On top of the unfolding of terrible incident after terrible incident, Latifah was hiding a deep, dark secret: She had been molested by a babysitter when she was 5 years old. As all of these experiences and revelations came down on her life at the same time, the actress says she began to drink more heavily to escape the constant onslaught of negative emotions.
"Drinking a bunch of alcohol, numbing myself. Every day I would be faded, like a painting that's just not vibrant, whose edges are dull, I wasn't living my full life," Latifah said.
Now, at age 43, Latifah says that therapy and faith have helped her regain control of her life and let go of the negative experiences. She has made a conscious decision to focus on the positive things in her life. She knows she's not the typical Hollywood prototype but says that she's proud that she hasn't ever compromised herself to get ahead in the entertainment industry.
"There's probably no reason I should be here as an African-American girl from Newark," Latifah said. "And for a lot of the things I've wanted to do in life, I haven't looked typical. I was not born a size 2. I'm not skinny, period. I'm not willing to sleep with the director or step on somebody else's neck to get the job."
For more of Queen Latifah's interview, visit Good Housekeeping magazine.
Published by Medicaldaily.com