Rand Paul Says Chief Justice John Roberts And All Federal Employees Should Be Forced To Enroll In Obamacare [VIDEO]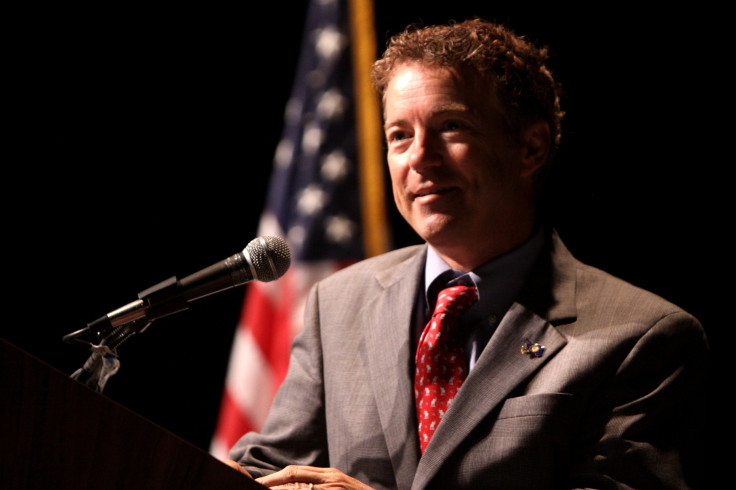 In a goal line stand against Obamacare, Sen. Rand Paul of Kentucky on Sunday suggested that he would push a constitutional amendment requiring federal employees — including Supreme Court Chief Justice John Roberts — to enroll in the health insurance coverage.
Paul joined other Republicans on Capitol Hill in late-term opposition to the Affordable Care Act of 2010, which takes effect Oct. 1.
Going further than other Republican lawmakers, Paul told the Daily Caller that he would support an amendment to the U.S. Constitution to eliminate any exemptions from the health care law for federal employees, beyond proposals to cut subsidies for federal workers' health care.
"My amendment says basically that everybody including Justice Roberts—who seems to be such a fan of Obamacare—gets it too," Paul said on Sunday from Michigan, where he won a straw poll among potential Republican candidates for president in 2016. "See, right now, Justice Roberts is still continuing to have federal employee health insurance subsidized by the taxpayer," he said. "And if he likes Obamacare so much, I'm going to give him an amendment that gives Obamacare to Justice Roberts."
Roberts, a Republican-appointed chief justice by former President George W. Bush, made history last June by breaking party lines in a 5-4 decision allowing a key provision of Obamacare — a mandate for Americans to purchase health insurance coverage, with key exceptions including members of Congress and their staffs.
Below is a video of an interview with Paul on Sunday's telecast of Fox & Friends:
Published by Medicaldaily.com