Rare 'Resignation Syndrome' Is Causing Refugee Children In Sweden To Lose Their Will To Live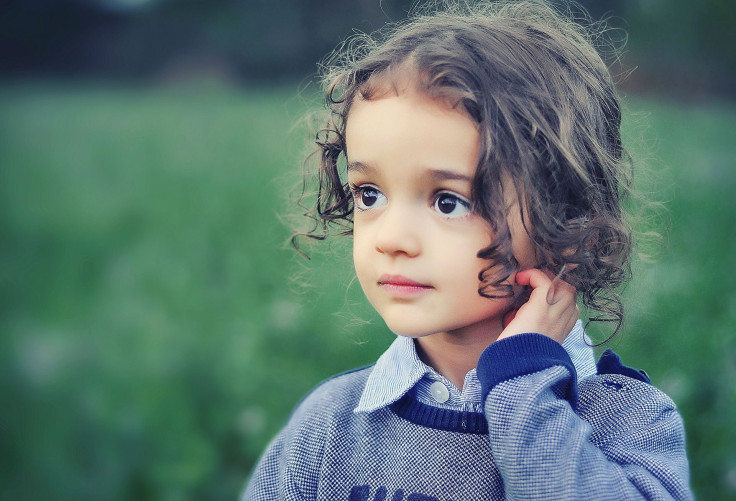 The current refugee crisis is impacting children in Sweden, who are suffering from "Uppgivenhetssyndrom," or resignation syndrome. According to BioEdge, the affected children are ethnic minorities, typically from former Soviet republics. A study in Frontiers in Behavioral Neuroscience from last year said psychologically traumatized children and adolescents who have migrated are the typical sufferers. As the study explains, anxiety and depression worsen until the kids are no longer able to function. In fact, the report states that resignation syndrome sufferers don't even respond to painful stimuli.
Read: Refugees In America's Healthcare System: How Refugee Families Get The Care They Need To Build New Lives
In the past decade, hundreds of cases have been reported in Sweden, and the country's national board of health now recognizes resignation syndrome as a separate diagnostic issue, though the problem in the past has received very little media attention.
An article in The New Yorker tells the story of Georgi, a Russian refugee, whose family received news they were to be deported from Sweden back to Russia. Upon hearing the news, Georgi couldn't move from bed and his brother tried to feed him Coca-Cola, which dribbled down his mouth. The magazine reports that the child lost 13 pounds within one week. His family took him to the hospital, where Georgi was put on a feeding tube, as often happens with children with resignation syndrome.
"I think it is a form of protection, this coma they are in," Dr. Elisabeth Hultcrantz, who first visited Georgi at home, told the magazine. "They are like Snow White. They just fall away from the world."
Symptoms get progressively worse, going from being mute and abstaining from activities, to being completely immobile and losing muscle mass. As the authors in the co-study write, recovery is only possible when there is hope for the family not to be deported.
Read:Marijuana Use Linked To Rare, Sudden Weakening Of Heart Muscles, 'Broken Heart Syndrome'
As The New Yorker reports, Georgi's family received news that they'd be able to stay in Sweden. Two weeks later, he finally opened his eyes. On his way to recovery, Georgi is still tired, but is back in school and enjoying the only home he's ever known: Sweden.
See Also:
Beauty Pageant Winner Shares Story Of Suffering With Rare Ehlers-Danlos Syndrome
What Is Cat Eye Syndrome? Caitlin Stickels, Model With Rare Genetic Disorder, Stuns In Magazine Photoshoot
Published by Medicaldaily.com