Ray Manzarek Dies: Bile Duct Cancer Claimed Doors Founding Member And Keyboardist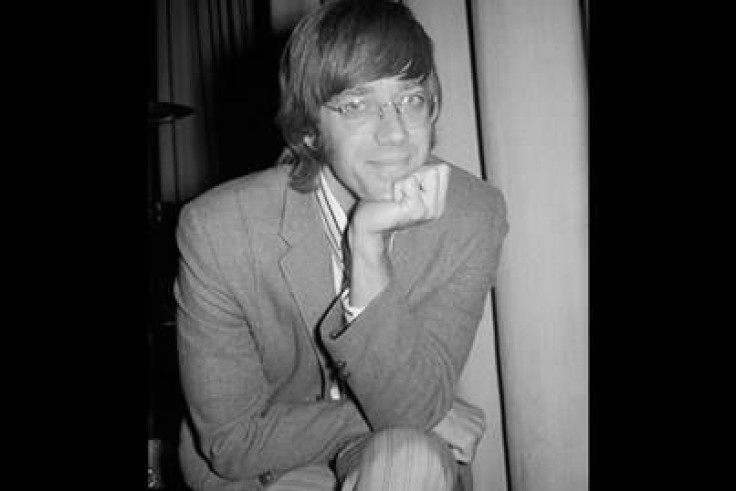 Ray Manzarek has died at age 74, after a long battle with bile duct cancer. The keyboardist and founding member of the legendary band The Doors passed away earlier this afternoon at the RoMed Clinic in Rosenheim, Germany, the group's representatives announced on Facebook.
"I was deeply saddened to hear about the passing of my friend and bandmate Ray Manzarek today," said longtime collaborator and Doors guitarist Robby Krieger in the band's statement. "I'm just glad to have been able to have played Doors songs with him for the last decade. Ray was a huge part of my life and I will always miss him."
Manzarek studied with the poet Jim Morrison at the University of California, Los Angeles in the early 1960s, and a random 1965 reunion with him on Venice Beach in California sparked a ground-breaking musical collaboration, which became one of the most influential and successful acts of all time.
The Doors sold over 100 million albums worldwide since the 1960s, and iconic songs like "Light My Fire," "The End," "Hello, I Love You," "Riders on the Storm," "Love Me Two Times," and "Break On Through to the Other Side," which set a wistful and apocalyptic tone for the late 60s, continue to strike a chord with new generations of listeners decades later.
While the Doors effectively ended in 1971 with Morrison's death at age 27, Manzarek went on to become a successful producer and musician in his own right.
He published a best-selling memoir in 1998 and in 2002, he reunited with Krieger to tour as the Doors of the 21st Century. They had been playing concerts as recently as last year, and were slated to perform together later this summer.
Manzarek is survived by his wife Dorothy, his brothers Rick and James, his son Pablo, and three grandchildren.
Fighting Bile Duct Cancer
Bile duct cancer is relatively rare, occurring in only about 2,000 to 3,000 people in the U.S. every year. Tumors form in the bile duct, which connects the gallbladder and liver to the small intestine, through which bile flows. Bile is a liquid that helps break down fats and get rid of waste.
Bile duct cancers usually develops outside the liver (extrahepatic), but up to 10 percent are inside the liver (intrahepatic), according to the National Cancer Institute. Symptoms include fevers, abdominal pain, jaundice, and itchy skin.
It mainly occurs in older people, like Ray Manzarek — the average age at diagnosis is in the early 70s. Aside from old age, risk factors include liver diseases and certain parasitic infections in the bile duct.
Bile duct cancer can be treated with radiation therapy or chemotherapy, and in early stages, bile duct tumors may be removed by surgery. Extrahepatic bile duct cancer, however, is usually found only after it spreads beyond the bile duct, making it harder to treat with surgery alone. Like most cancers, bile duct cancer becomes more difficult to treat the further it progresses.
It's unclear what treatments Manzarek underwent, or what type of bile duct cancer he had.
His family requested that well-wishing fans send donations in Ray Manzarek's name to the website for Stand Up to Cancer.
Published by Medicaldaily.com