Recent Mpox Cases Prompt Colorado To Launch Vaccination Campaign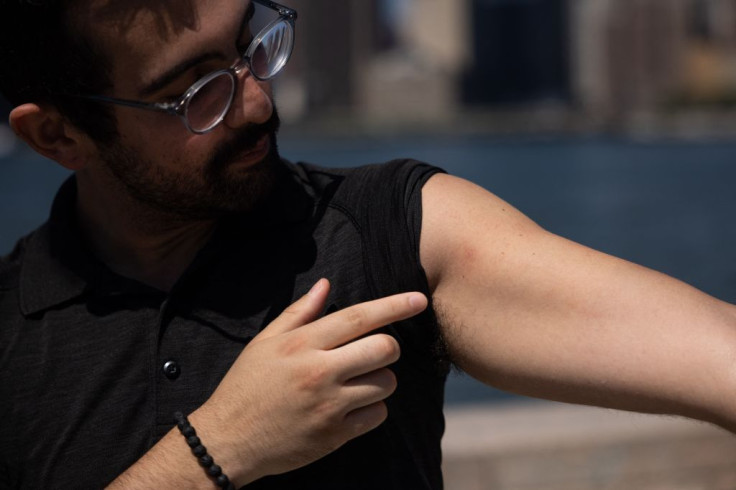 In response to the identification of several mpox cases, formerly known as monkeypox, health officials in Colorado are initiating a new vaccination campaign.
Dr. Rachel Herlihy, the state epidemiologist at the Colorado Department of Public Health and Environment, disclosed that three cases were reported in June and one in May. While the current numbers remain relatively low compared to last year's figures, the state aims to proactively address any potential surge in cases during the summer, when gatherings and virus transmission are more likely, as per The Colorado Sun.
Dr. Herlihy emphasized the significant improvements in the state's preparedness compared to the previous year. These include the widespread availability of vaccines, enhanced public awareness regarding the disease, improved testing capabilities and access to effective treatments like the antiviral drug Tpoxx.
Simultaneously, health officials in Los Angeles County reported a "concerning increase" in mpox cases. In the past week alone, six new infections have been confirmed, marking a notable rise from the average of less than one case per week in the previous month, according to the Department of Public Health.
In response to the sudden surge, officials are urging individuals displaying symptoms such as rash, fever, or swollen lymph nodes to seek immediate testing, ABC7 reported.
Mpox primarily spreads through close contact with body fluids, sores, shared bedding or clothing, and respiratory droplets (such as kissing, coughing, and sneezing), as outlined by the Colorado Department of Public Health. Symptoms of the disease include a rash or unusual sores resembling pimples or blisters on the face, body, and genitals, along with fever, chills, headache, muscle aches, or swollen lymph nodes. While mpox is a milder relative of smallpox, it can also present flu-like symptoms before or after the appearance of the rash.
The virus can be transmitted through close contact or handling infected items such as bed linens. The ongoing outbreak, which originated in the United States last summer, primarily affects men who have sex with men and is primarily transmitted through sexual contact.
Since the outbreak began last summer, the U.S. has recorded over 30,000 mpox cases, with Colorado alone accounting for more than 400 infections. The state witnessed a peak in cases in August, followed by a steady decline until the recent instances.
The situation in Chicago raised concerns as vaccinated individuals have been affected, prompting a further investigation by epidemiologists. As health officials work diligently to address this resurgence, vaccination campaigns and continued vigilance remain crucial in curbing the spread of mpox.
Published by Medicaldaily.com