Record Spending on Black Friday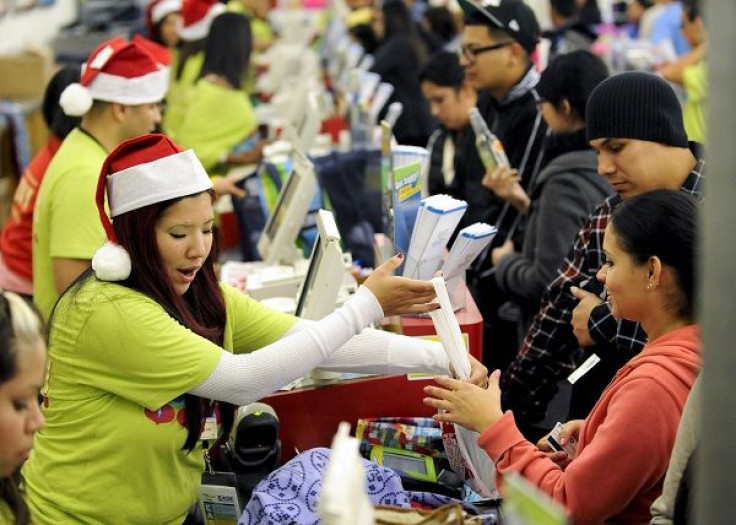 Despite the sluggish economy in the United States, spending over Black Friday weekend this year reached an all time record high of an estimated $52.4 billion, a 16.4 percent increase from 2010, according to the National Retail Federation.
In a separate report by ShopperTrak -which compiles data from 25,000 outlets across the U.S.- Black Friday sales increased 6.6 percent over the same day last year representing $11.40 billion in retail purchases and the biggest dollar amount ever spent during that day.
"This is the largest year-over-year gain in ShopperTrak's National Retail Sales Estimate for Black Friday since the 8.3 percent increase we saw between 2007 and 2006. Still, it's just one day. It remains to be seen whether consumers will sustain this behavior through the holiday shopping season," said ShopperTrak founder Bill Martin in a statement.
Both surveys found a significant increase in traffic. The National Retail Federation said a record 226 million shoppers visited stores and websites over Black Friday weekend up from 212 million last year.
According to ShopperTrak, traffic increased by 5.1 percent compared to Black Friday 2010.
Analysts noted the response of shoppers to the earlier openings of retailers on Black Friday.
As more stores opened earlier than ever, like Toys R Us, Walmart, Best Buy and Target among others, consumers visited stores earlier this year with 24 percent of them arriving at stores by midnight on Black Friday. By comparison, in 2010 the percentage of people at the stores at midnight was 9.5 percent, according to the NRF.
"The appetite for these early openings is only getting stronger among holiday shoppers, and retailers did a great job providing Americans just what they wanted this weekend – the ability to shop on Black Friday without having to get out of bed before dawn," said Phil Rist, Executive Vice President of BIGresearch, which conducted the survey for the NRF.
Published by Medicaldaily.com